Have Drake and Meek Mill Finally Ended Their Feud? - WATCH
9 January 2017, 10:48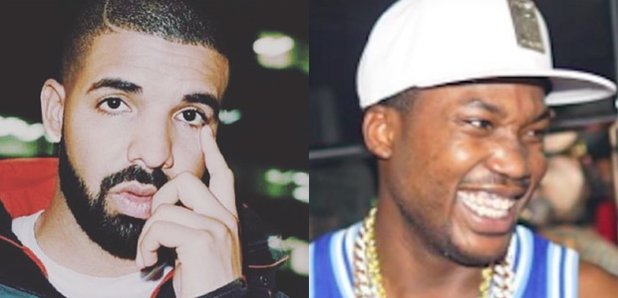 The pair have been beefing since 2015.
It seems Drake and Meek Mill may have finally put their beef aside after Meek was recently spotted dancing to Drizzy's hit single 'One Dance' in a club.
The Philadelphia rapper was seen getting down to his rival's chart-smasher with his crew, despite the fact that the pair have been feuding for almost two years.
Watch the video below:

Some fans may recollect a previous report which claimed Meek and his entourage demanded that a DJ stop playing Drake's songs at a party last November.
The pair have been at loggerheads since 2015 when Meek accused Drake of using ghostwriters to create his hit songs, namely rapper and songwriter Quentin Miller.
The claims were soon followed by various diss tracks from both sides, with Drake's infamous Meek diss 'Back To Back' being nominated for a Grammy.
However, the dust has seemed to settle in recent months. Drake even promised the audience of his New Year's Eve party in las Vegas that he would never to perform 'Back To Back' again.

The video of Meek surfaces just days before his ex-girlfriend Nicki Minaj announced their split via Twitter.
"To confirm, yes I am single," she said.
"Focusing on my work and looking forward to sharing it with you guys really soon. Have a blessed New Year. Love u."