Listen To Popcaan's Special Dubplate Version Of Drake's 'One Dance'
19 June 2016, 16:12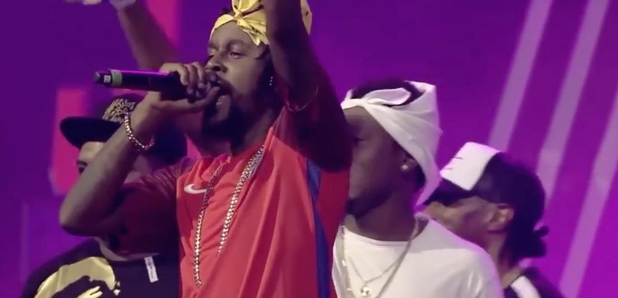 Popcaan called in a favour from his friend Drizzy.
Popcaan took over this year's Redbull Culture Clash at London's O2 Arena when he pressed play on a special dubplate version of Drake's hit single 'One Dance'.
The Dancehall singer, who was controversially removed from Drizzy's 'Controlla', played the exclusive version of 'One Dance' featuring fresh lyrics from Drake.
"Streets not safe Poppy never run away, even when he's away," sang Drizzy over the Funky House inspired beat.
Watch below:
(Warning: This video contains strong language that some people may find offensive.)
Popcaan was part of a crew Mixpak, representing Dancehall and Reggae – battling against Wiz Khalifa's Taylor Gang, Wiley's Eskimo Dance and UKG All Stars.
As you can expect from the crowd reaction in the clip above, Mixpak were crowned winners of this year's event.
This new exclusive version of Drake's 'One Dance' follows-up Justin Bieber's recent remix, premiered on Drake's OVO Sound Radio.