Drake's OVO-Raptors Lint-Roller Sells For $55,000 On eBay
2 May 2014, 12:36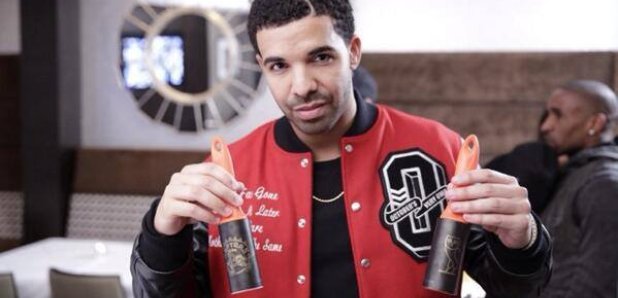 You'll have to dig deep in your pockets if you want one of Drake's lint-rollers.
Since he randomly pulled one out whilst courtside at a Toronto Raptors game, all everyones been talking about is Drake and his lint-rolling. And the phenomenon isn't going anywhere.
Drake's now given out 1,200 Raptors/ OVO branded lint-rollers during Game 5 of the playoffs, making sure fans of the game are lint-free. But many are already popping up on eBay and one has sold for an astonishing $55,000.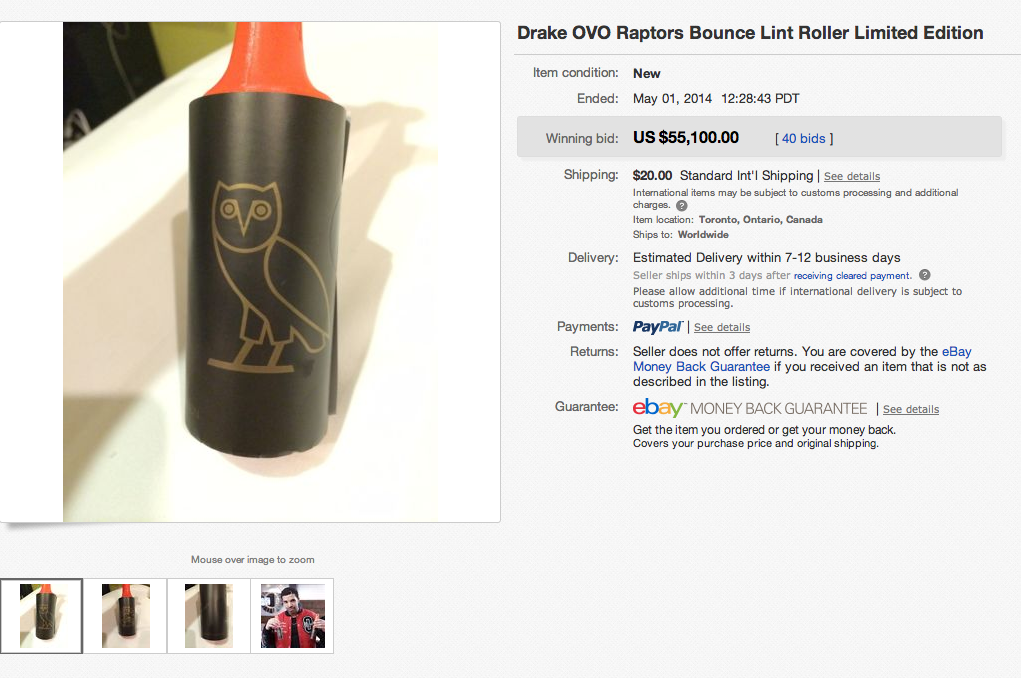 The product description reads: "This is the REAL official Limited edition Lint Roller from OVO and Drake and Raptors and Bounce. I got this last night at game 5 of the Raptors. Very limited quantity!! You know you want it!!! See the full listing on eBay here.
Drake was seen posing with the branded lint-rollers backstage at a game recently, if you look closely at the above photo you'll see a brilliant photobomb from Jermaine Defoe.