Drake And Lil' Wayne Announce They Will Go On A Joint Tour Again Soon
30 September 2014, 10:00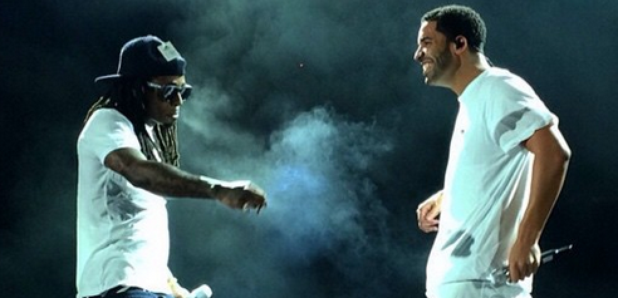 Find out who won the 'Drake vs Lil Wayne Tour' after its final night.
The scores have been counted and the official winner of the 'Drake Vs Lil' Wayne Tour' is... Both Drake and Lil' Wayne.
On the final night of their collaborative tour, which saw the two Young Money labelmates battle it out as fans in the audience voted for their winner on an app, the two were at deadlock before the show began.
Rather than going head to head to find a definitive winner, they decided to end it on an even number, with Drake announcing "It's only right. We share the same fans, we're like a family."
But the battle between Drizzy and Weezy isn't completely over, they chose the last date to announce that they will go on another joint tour soon.
"I know there has to be a winner or they want to see a winner. but I've got an idea" Drake said. "I feel like, you put out this 'Carter V,' I put out this ''Views From The 6,' we do this tour again next year and we start that b***h in Houston."