Soulja Boy Just Leaked Drake's Instagram DMs During A Bizarre Twitter Rant
25 February 2019, 17:10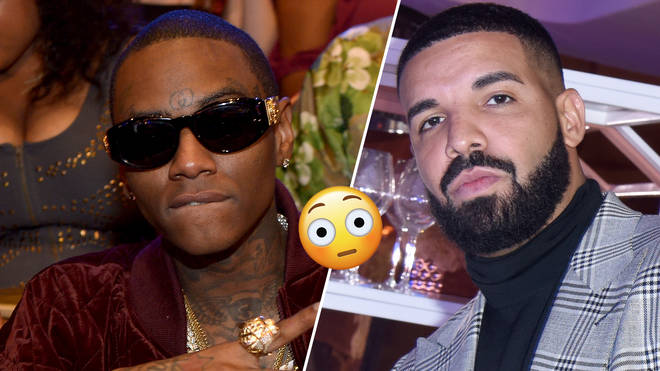 Soulja Boy hit back at a fan who suggested Drake ignored him after his notorious interview on The Breakfast Club earlier this year - by leaking his Instagram direct messages.
Soulja Boy has been extremely active on social media over the past few days, notably addressing his fake relationship with 30-year-old model Blac Chyna, as well as replying to his 'haters'.
During a Twitter spree today (25th Feb,) one user targeted the 'Crank That!' rapper and suggested that Drake had ignored him following his notorious appearance on The Breakfast Club earlier this year.
After Charlamagne referred to Drake as the biggest rapper in the game, Soulja physically leapt out of his seat and exclaimed "Draaaaake?!" before claiming he made Drake into the rapper he was today.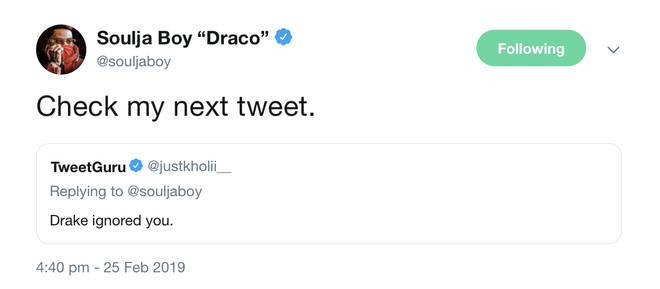 A radio silence from Drake ensued. However, in order to prove that Drizzy hadn't, in fact, ignored him, Soulja leaked a supposed direct message conversation between the pair.
"You know it's always been love all joke aside," Drizzy wrote before referencing the song Soulja claimed Drizzy ripped off. "I dunno if you was serious about the video thing but I never knew you wanted to do a video for we made it."
"You know I would have done that s**t... but on some real s**t... Draaaaaaaaaake?!?!" he added, referencing Soulja's now Internet-famous meme. "Kill that show."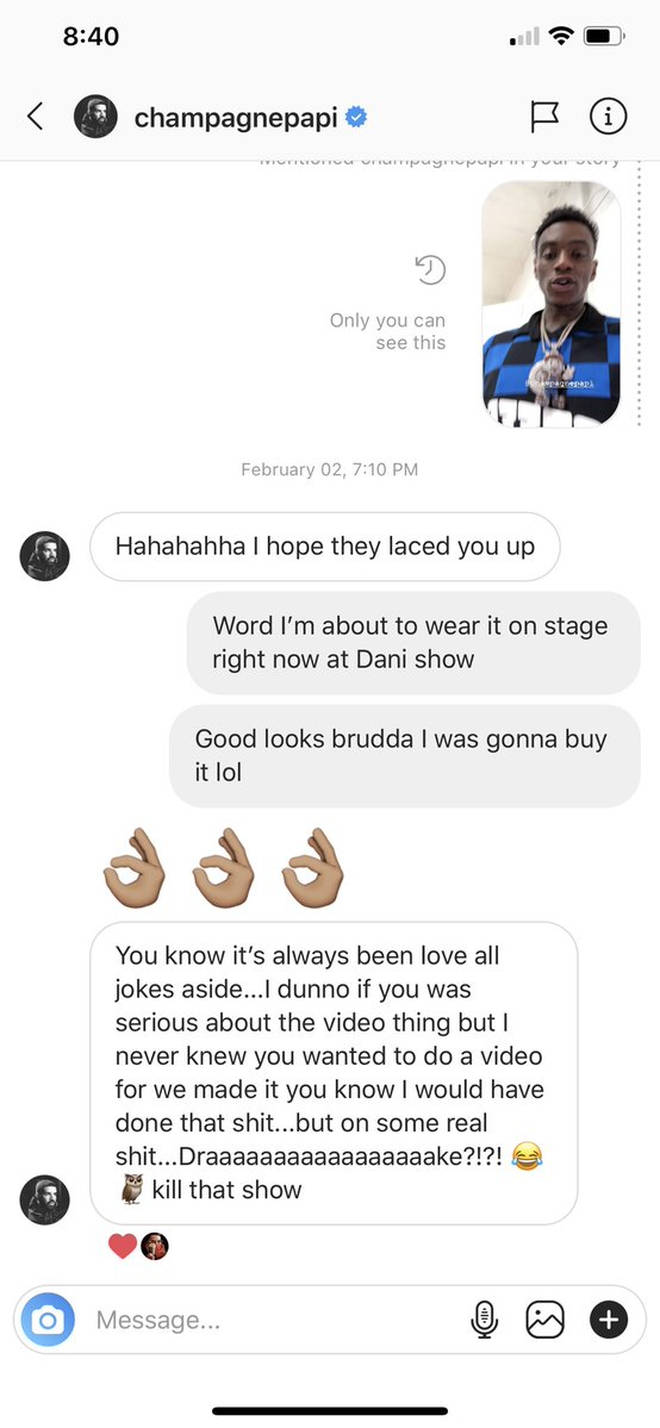 Drizzy is yet to respond publicly. Elsewhere during his Twitter spree, Soulja claimed Blac Chyna slid into his DMs first at the beginning of their rumoured fling, writing, "don't make me expose her stupid a**."
"Me and Blac Chyna could neva work she like n****z like Tyga lol," he added, before making another wild claim. "I f***ed yo baby mama and played Fortnite with yo son."