Drake's Expected Earnings From His Reported Las Vegas Residency Are Crazy
16 January 2019, 11:26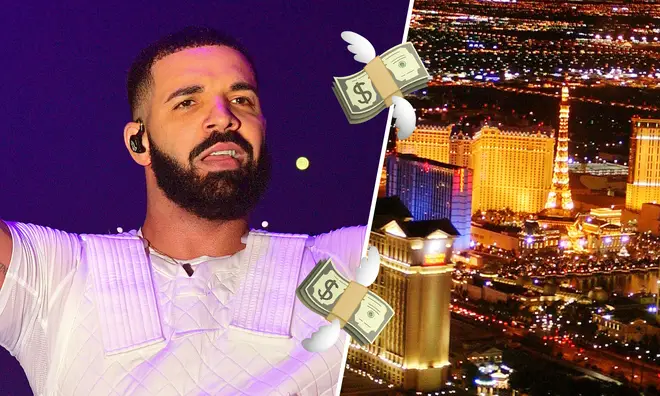 The 'In My Feelings' rapper is set to add to his already staggering net worth with a Las Vegas residency at the world famous XS Nightclub, reports claim.
Drake has reportedly secured a new deal for a residency in Las Vegas, and he's set to make some serious dollar.
Joining the likes of Britney Spears, Lady Gaga and his rumoured ex-girlfriend Jennifer Lopez, the 32-year-old rapper has allegedly scored a multi-year deal to perform a minimal 10 shows at the Wynn Las Vegas' XS Nightclub.
According to a report from The Blast, the 'In My Feelings' hitmaker chose the world-renowned venue "due to its high exposure and ability to consistently bring in the biggest crowds."
Drake's new deal is set to be worth more than $10 million, adding to his already eye-watering $100 million net worth. And while he hasn't confirmed residency himself, Drake hinted to the new deal on Instagram.
"New home," he wrote alongside a photo of his recent performance at XS. During the show, he teased the crowd, saying, "I'll be back here at XS all year. You'll have a lot of chances to see me."
No confirmation on tickets or dates yet, but it looks like Drizzy's new show is going to be happening in the near future. Watch this space!