Kanye West Reveals The Real Reason For His Feud With Drake
30 August 2018, 10:23 | Updated: 30 August 2018, 17:22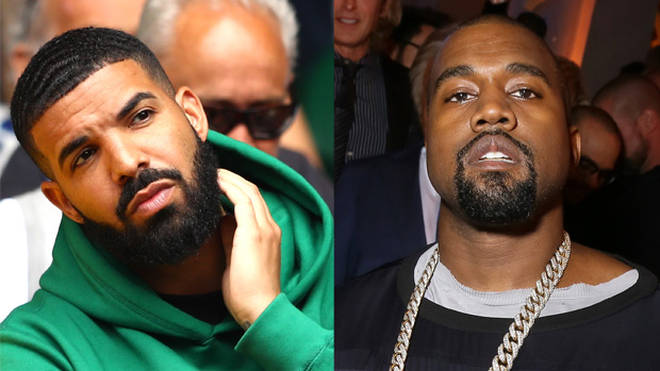 Drake posted a cryptic response after the interview was published.
Drake appears to have responded to new comments made by Kanye West about the real reason behind their long-running feud.
The OVO rapper, who recently dissed Kanye West on stage, cryptically hit back on Instagram after the Yeezy finally addressed their complicated relationship during a new interview with Chicago radio station WGCI.
Speaking about Drake, he said: "You, like, hang around people and they come to your house and be around your family and this and that, and then they get mad about a beat and then send you purple demon emojis."
Kanye then clarified: "It ain't no beef... We all got love for Drake. We understand that he got upset about [Pusha-T's diss track 'The Story of Adidon'].
"I feel that it was insensitive for [Drake] to, in any way, stress me out in any way after TMZ, while I'm in Wyoming healing, pulling all the pieces together, working on my music.
"And you know, we'll reconcile that one day because we got to, because we got work to do, and these voices is just too powerful."
After seeing Kanye West's comments, Drake took to Instagram to respond with a polaroid-style photo of himself with the words "The Boy 666666666" written under it.
Interestingly, Drake then chose to caption the image with a purple demon emoji and a crying laughter emoji.
Drake is yet to publicly address the reasons for his latest feud with Kanye West.
However the rapper was rumoured to be angry about Kanye West's involvement in both of Pusha T's diss tracks aimed at him, 'Infrared' and 'The Story Of Adidon'.
At the time Drake responded with diss track 'Duppy Freestyle' and appears to aim a number of lyrics at Kanye West on his latest chart-topping album 'Scorpion'.