D.R.A.M On Drake's 'Hotline Bling': "I Feel Like I Got Jacked For My Record"
20 October 2015, 14:56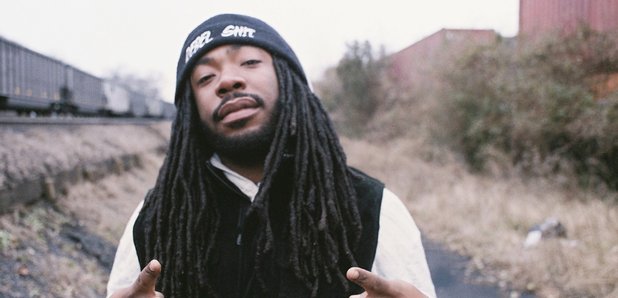 You might not have noticed, but Drizzy's latest cut sounds a lot like D.R.A.M's 'Cha Cha.'
If you're wondering where on earth you recognise the beat on 'Hotline Bling' from, chances are it's because you've also spent time listening to Virginian rapper D.R.A.M's 'Cha Cha.'
The song was a big hit over the summer, racking up over eight million views on YouTube. But ever since Drake dropped 'Hotline Bling' all people have been talking about is how similar the two songs sound.
Listen to D.R.A.M's 'Cha Cha' below:
When a short video snippet of Drake performing 'Hotline Bling' at his barber's wedding surfaced online back in July, everyone assumed it was a 'Cha Cha' remix, but Drizzy has not actually admitted to sampling, or being 'inspired' by D.R.A.M's song.
After endless tweets on his timeline about the two tracks similarities, D.R.A.M chose to speak up on the situation.
Just performed in Toronto for the 1st time tonight and it was bittersweet.

— D.R.A.M. not DRAM (@ONLY1DRAM) October 20, 2015
Sweet cus I'm out here sharing my music, my sound with the people..

— D.R.A.M. not DRAM (@ONLY1DRAM) October 20, 2015
Bitter though, cus after my performance all I'm seeing is Cha Cha/Hotline Bling comparisons on my timeline.

— D.R.A.M. not DRAM (@ONLY1DRAM) October 20, 2015
Yeah, I feel I got jacked for my record...But I'm GOOD.

— D.R.A.M. not DRAM (@ONLY1DRAM) October 20, 2015
I'm happy that the VA sound that me & @GabeNiles are steady working on is growing. And in 2016 we gon' own it, GAHDAMN!.

— D.R.A.M. not DRAM (@ONLY1DRAM) October 20, 2015
In fact, the song Drake's 'Hotline Bling' does sample is Timmy Thomas' 1972 track 'Why Can't We Live Together.'