Drake Plays Houston Appreciation Show, Brings Out Big Sean And Tinashe
15 June 2014, 13:58 | Updated: 15 June 2014, 13:59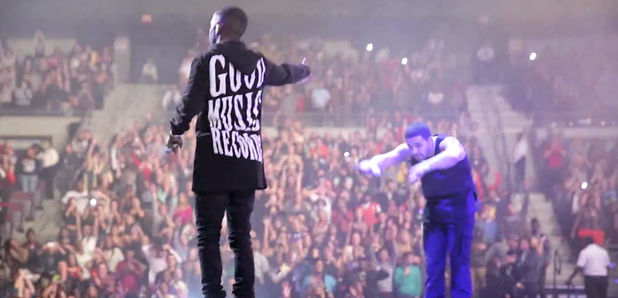 Watch highlights from the epic gig in Houston.
Drake headlined Houston Appreciation Weekend in Houston last night (14th June), returning to the US city which he first sold out five years ago.
As you might expect, Drake marked the historic performance with a series of special guests, including Big Sean on 'All Me', during which he said he would "fly anywhere in the world" for the rapper.
Watch Big Sean and Drake performing 'All Me': (Warning: these videos contain strong language that some people may find offensive.)
Other special guests included Tinashe and OB Obrien on the recently released '2 On'.
Drake's performance saw him perform tracks that spanned his entire career, including 'November 18th', which was inspired by the city of Houston.