Watch The Moment Drake Did His Hotline Bling Dance Moves In Real Life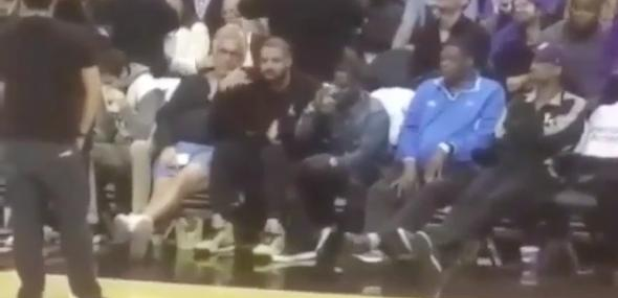 Drizzy brought his dance to a basketball court.
Drake's viral Hotline Bling video has inspired countless remixes, covers and parodies – even his own Dad has cut a rug to the song.
However during a recent L.A. Clippers game, Drake was spotted courtside throwing down some moves as his 'Hotline Bling' song blared through the house speakers.
Check out the footage below:

But this isn't the first time Drizzy has had some fun with his 'Hotline Bling' dance moves in the public eye.
He threw down the famous side-to-side shimmy:
He brought out his remix of the 'Cha Cha' dance:
And flexed his head movements: