Watch Drake's Hilarious Impression Of Rihanna On SNL
16 May 2016, 10:33 | Updated: 16 May 2016, 10:44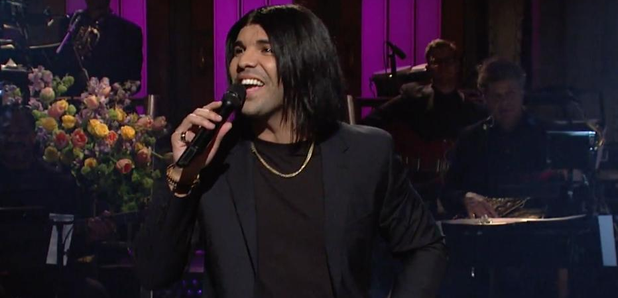 Drizzy was on form.
Drake kicked off his hosting duties on Saturday Night Live with a hilarious impersonation of his rumoured girlfriend Rihanna.
The 'One Dance' rapper began by slaying his opening monologue with a special song about 'being more than a meme'.
Drizzy addressed some of the funniest jokes about him on the Internet, before throwing on a wig and singing Rih Rih's current hit single 'Work'.
Watch below:
Drake also took part in a number of other hilarious sketches while on the TV show alongside some of SNL's biggest stars.
In one skit, he played a character called Jared on fictional TV show 'Black Jeopardy'.
He was also went bald to be the host of 'American Ninja Warrior'.
Meanwhile, Drizzy also performed his new song 'Hype' for the first time, alongside his current hit single 'One Dance'.