Drake & Future Sued For $25 Million By Woman Allegedly Raped At Concert
14 August 2017, 10:21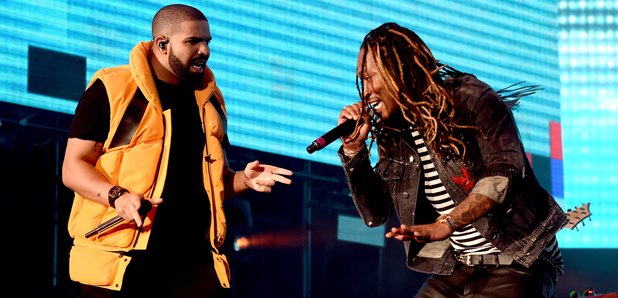 The 'What A Time To Be Alive' duo have been dragged into the situation.
Drake and Future are being sued for $25 million after a woman was allegedly raped at one of their 'Summer Sixteen' tour dates last year.
The woman, who remains anonymous, claims she was invited backstage at Nashville's Bridgestone Arena to meet the rappers by a man associated with the venue.
According to The Tennessean, she followed the man before he pushed her down and raped her.
Police identified a suspect in the case as 38-year-old man Leavy Johnson, who was arrested earlier this year in Florida and is currently awaiting trial.
TMZ reports that the suspect had outstanding warrants at the time.
The woman is claiming that Drake, Future, the venue and other people, should have been aware that Johnson may pose a potential threat to the public.
Drake and Future are yet to comment.
Meanwhile, Drake recently confirmed that he is currently working on a new album.
The Canadian revealed the news during his annual OVO Fest in Toronto.