Drake & Future Have Been Named GQ's 'Most Stylish Men In The World'
19 April 2016, 10:53 | Updated: 31 March 2017, 20:25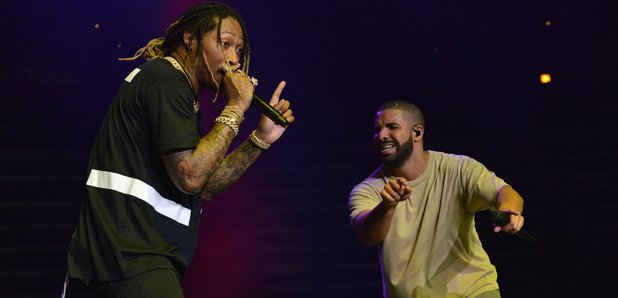 What a time to be alive.
Drake and Future have officially been named among the '13 Most Stylish Men In The World Right Now' by GQ.
The 'Jumpman' rappers, who collaborated on their joint mixtape 'What A Time To Be Alive' last year, have been credited for their style by the magazine.
Drizzy has been noted for his 'cozy' fashion choices.
"For a certain type of rich guy, luxury means comfort," said the magazine. "It means clothes that fit loose, so as not to constrict the swag.
"Clothes that look appropriate for watching, or even playing, sports. Dressing this way is a power move…Drake plays this look to the hilt."
How @Drake became one of the most stylish men on the planet https://t.co/cM6AJIaFBs pic.twitter.com/GS95ewbuF3

— GQ Magazine (@GQMagazine) April 18, 2016
Meanwhile, Future has been labelled the "best accessorised man in the world" right now by GQ.
"They were definitely considered an old guy's hat until Future started wearing them," said Marc Williamson, proprietor of FlameKeepers Hat Club in Harlem.
"Now we get plenty of calls from guys wanting the 'Future hat'."
Presenting @1future's first GQ cover https://t.co/NZkKRiZojt pic.twitter.com/hcSrEJdKHq

— GQ Magazine (@GQMagazine) April 18, 2016
Other famous faces to make the list include Idris Elba, Diplo, Ryan Reynolds, Eddie Redmayne, and Harry Styles.
Check out the full list here.