Drake Played PS4 Game 'Fortnite' With Ninja & Smashed Twitch's Viewing Records
15 March 2018, 10:32 | Updated: 15 March 2018, 10:40
Drizzy showed his love for gaming!
Drake played PS4 game Fornite with Twitch streamer Jinja and broke the record for the most concurrent viewers on the platform.
The 'God's Plan' rapper, showed his support for the gaming community, spending hours chatting and playing the video game via a livestream.
After Drake shared the link on his official Twitter account, the stream count immediately shot up from 200,000 to over 600,000.
playing fort nite with @ninja https://t.co/OSFbgcfzaZ

— Drizzy (@Drake) March 15, 2018
This breaks the previous record of 388,000 at one time.
Travis Scott and JuJu Smith-Schuster also joined the same game later too, with rappers Lil Yachty and Logic also lined up to play.
Drake used the alias 'TheBoyDuddus'.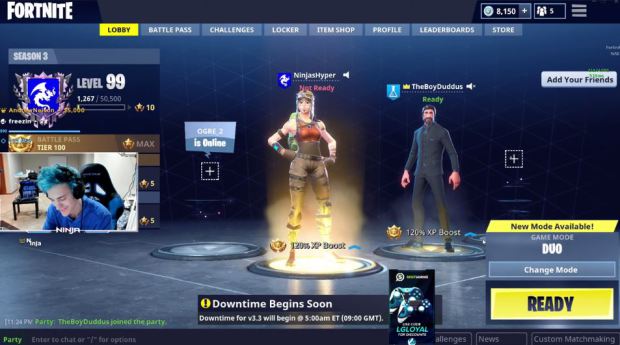 During the livestream, Drake admitted that he had been playing Fortnite for over a month, revealing that his crew play the game in the studio between sessions for his upcoming album.
After Drizzy could be heard eating something while playing, he said: "Man honestly, I'm usually eating healthy but I had pizza tonight because it's so late."
He added: "I feel like chicken and pineapple pizza could work, but I don't eat meat anymore. But I enjoy pineapple on pizza though."
Watch a clip from the stream above.
Meanwhile, fans are also excited after a new Drake song called 'Showin Off' appeared to leak online.
The track, which samples Lauryn Hill' song 'Ex Factor', is rumoured to be taken from his upcoming album.