27 First Listen Reviews Of Drake's New Album 'Views'
29 April 2016, 11:17 | Updated: 29 April 2016, 11:45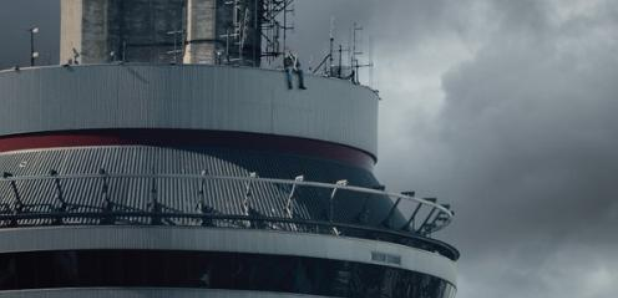 The reviews are pouring in.
After endless rumours, teasers, leaks and ghostwriting allegations, Drake's new album 'Views' has finally been released.
Its been three whole years since Drizzy dropped his previous official album 'Nothing Was The Same' and fans have been waiting anxiously for the follow-up since he first announced 'Views' in 2014.
The new 20-song album is filled with huge features – Rihanna, Future and Wizkid – to name a few.
Twitter has gone into complete meltdown as everybody's first-listen reviews flood in.
Here's what people are saying about Drake's 'Views' so far:
First impressions were pretty good.
This is the exact @Drake album I was hoping for. Conversational & RnB vibes, not trendy. That Take Care & So Far Gone feel. #VIEWS

— Keith Powers (@KeithTPowers) April 29, 2016
And then people listened a bit harder and started hearing the quoteables...
'I'm looking at their first week sales like WHAT ARE THOSEEEEE' LOOOOL FFS #Views

— Young OG (@Ahmed94_) April 29, 2016
"You wanna walk around naked in the kitchen
Without running into one of my n****s,
Thats not the way we live it" #Views

— Snap: skvibemaker (@skvibemaker) April 29, 2016
"If I ever loved you, I'll always love you. That's how I was raised." #VIEWS

— NovelistPrice (@Novelistprice) April 29, 2016
And all of a sudden everyone felt like it was 'Take Care' Drizzy again.
VIEWS feels like a Take Care 2

— NovelistPrice (@Novelistprice) April 29, 2016
VIEWS is the 2016 edition of Take Care. The right amount of slow songs, the right amount of bangers.

— NovelistPrice (@Novelistprice) April 29, 2016
But how does it rank against Drake's other albums.
Or the Beyonce 'Lemonade' comparisons?
It definitely has people in their feelings.