Drake Spotted With Singer Raye Following Dating Rumours
24 April 2018, 14:11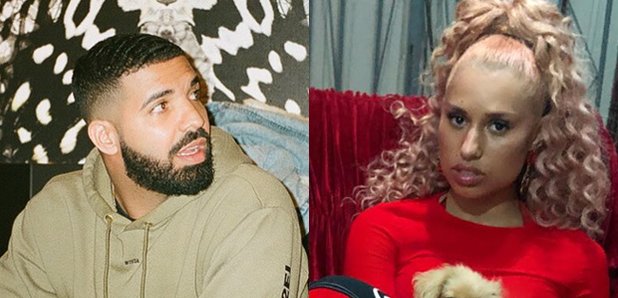 Has Drizzy had his say?
Update
Drake has continued to fuel rumours of a relationship with UK singer Raye after the pair were pictured together in London.
The pair, who were rumoured to be dating, posed for a picture together at a recent Fendi event in the capital city.
18th April
Drake has cryptically responded after being romantically linked with UK singer Raye.
The 'Nice For What' rapper, who has been spending lots of time in London recently, has reportedly been working on new music with Raye and hanging out.
An insider reportedly told The Sun: "Raye is a massive fan of Drake's work and reached out on Twitter to send him one of her songs.
"He was clearly impressed by her songwriting talents and when they met to record, it quickly became obvious it wasn't just her music he was interested in.
"It's early days but the pair have already been out on a string of dates, with Drake taking her to his favourite restaurant, Nobu Berkeley in central London."
Although Drake is yet to officially respond, the rapper appears to have left a cryptic clue for his fans.
Taking to Instagram, the rapper posted a picture of himself as a child awkwardly sat on a bed next to a girl.
"Accurate depiction of my life in 2018," he wrote.
Raye is yet to respond to the growing rumours.
Meanwhile, Drake recently revealed that his highly-anticipated upcoming album is called 'Scorpion' and will be released in June.
The rapper has already seen huge chart success with songs 'God's Plan' and 'Nice For What'.