Did A Young Drake Work At Dr. Dre's Aftermath Records As A Songwriter?
14 January 2016, 11:01 | Updated: 14 January 2016, 11:08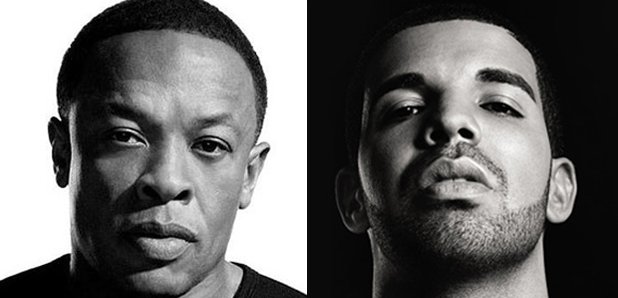 Drizzy allegedly worked on 'Detox'.
Drake used to work as a songwriter for Dr. Dre's Aftermath Records as a teenager, as confirmed by John Seabrook – the author of recent book 'The Song Machine: Inside The Hit Factory'.
In an excerpt from the book, which was first posted by Genius, Seabrook claimed that Drake used to worked as a songwriter for Dr. Dre in LA as part of Death Row Records.
However, as Dre left Suge Knight's Death Row label in 1996, the information would have been incorrect as Drake would have only been 10-years-old at the time.
But after DJ Booth reached out to Seabrook, he actually clarified that Drizzy told him that he was 19 when he was in LA working with Dre.
This suggests that everything happened around 2005, years before Drake achieved any success in the rap game – and while Dre was still working on his infamous 'Detox' album.
Drake is quoted in the book saying: "It was some of the most strenuous militant sh*t I've ever done. But no useable songs came out of it."
"When I think of how he worked us, it's no wonder he didn't get anything out of it. It was just writers in a room churning out product all day long."
There were already suggestions that Drizzy worked alongside Dre in the past, when Lil Wayne rapped "And me and Drizzy both wrote on Detox" on Drake's 2009 song 'Ransom'.
However this new information appears to have confirmed rumours.