Drake Disses Tory Lanez On First Night Of 'Summer Sixteen' Tour, Fans Disapprove
21 July 2016, 12:29 | Updated: 21 July 2016, 15:40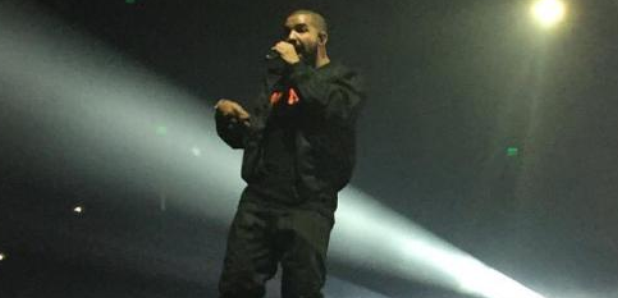 Drizzy is looking for revenge.
Drake kicked off his huge 'Summer Sixteen' tour last night and took some shots at fellow Canadian rapper Tory Lanez.
While performing the song 'Summer Sixteen', which is already rumoured to be a Tory Lanez diss, Drizzy altered the start of the second verse to take a more direct shot at Lanez.
"All you boys doing fake Controllas wanna be me a little," he rapped.
Watch below:

Drake is likely to be referring to Tory Lanez's recent remix of his song 'Controlla'.
The long-running feud between Drake and Tory Lanez dates back to 2015 when Lanez said that Drizzy calling Toronto "The 6" was not cool and later described it as "corny" in an interview with The Breakfast Club.
The pair have continued to take indirect shots at each other since.
However so far Drizzy's move appears to have backfired, with fans currently siding with Tory Lanez.
So Drake disses Tory Lanez on the first day of his tour. He knows damn well Tory's remix of Controlla is wayyyy better than the original

— Rudy (@SimpleMan_96) 21 July 2016
Tory Lanez's version of controlla > drake's version

— Edwin Guerra (@a_trendyfellow) 21 July 2016
Drake's song controlla is now irrelevant bc Tory lanez did daaatttt with his remix

— s. (@sxmadar_) 21 July 2016
So Drake would take clear shots at Tory Lanez and everyone else that made a Controlla remix but won't take a clear shot at Joe Budden

— Nightingale (@xNightingqle) 21 July 2016
Drake needs to only get at Tyga, cause Tory Lanez Controlla actually bumps..

— Lynn (@_LynnLynn) 21 July 2016
Interestingly, Drake could also be aiming shots at his other long-running rival Tyga, after fans noticed that his new song '1 Of 1' sounds very similar to 'Controlla'.
Meanwhile, Drake is also currently caught up in a feud with Joe Budden, with the pair recently trading diss tracks.