Drake Loses His Mind After Shocking David Blaine Frog Trick – WATCH
16 November 2016, 10:39 | Updated: 16 November 2016, 17:50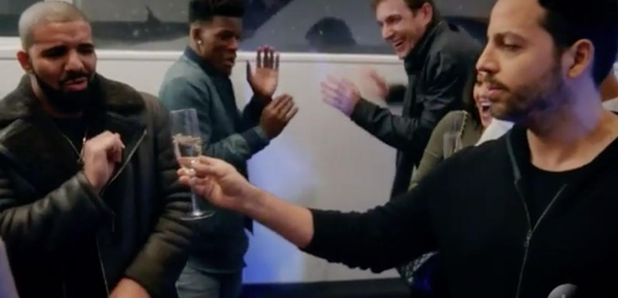 Drizzy is not here for magic...
Drake was among a number of celebrities that completely freaked out after a mind-blowing trick by magician David Blaine.
In a new television special, David Blaine asks TV host Dave Chappelle to draw an animal that would fit into Drake's hand.
After sneaking in a quick Meek Mill joke, Chappelle picks a frog – and much to the amazement of everyone in attendance, David Blaine starts spitting out live frogs into their wine glasses.
Watch below:

Drake then looks horrified as he is encouraged to hold the glass containing the live frog, as Blaine continued to spout frogs from his mouth.
Meanwhile, Drake also recently took part in a Mannequin Challenge at French Montana's birthday party.
Interstingly, the 'Views' rapper struck a pose next to P. Diddy, despite reports of the pair feuding in the past.