The Girl Drake Is Dancing With In 'Hotline Bling' Is Reportedly Tanisha Scott, A Toronto Choreographer
20 October 2015, 12:07 | Updated: 20 October 2015, 12:09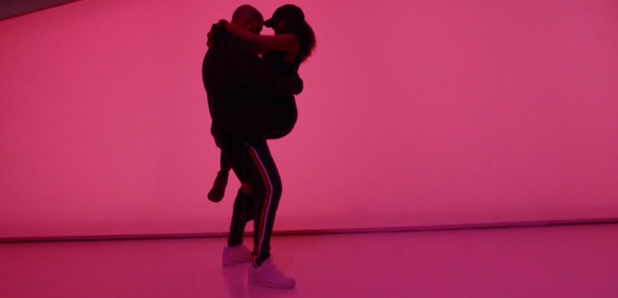 We think we've found the girl Drizzy is dancing with at the end of 'Hotline Bling'... And it's not Serena Williams.
Ever since Drake's 'Hotline Bling' music video dropped all anyone's been talking about (apart from his dance moves and that questionable turtleneck) is who the lucky girl dancing with Aubrey at the end of the video is.
First, Twitter speculated that it could be Drake's rumoured girlfriend, Tennis champion Serena Williams, but on closer inspection it appears the woman could be a choreographer called Tanisha Scott.
Watch the two drop some amazing moves together below:
Tanisha Scott is an established Choreographer hailing from Drake's hometown of Toronto and her CV is seriously impressive.
She was behind Beyoncé's 'Upgrade U' and 'Check On It' music videos, Sean Paul's 'Like Glue,' plus Rihanna's 'What's Me Name,' 'Rude Boy' and 'You Da One,' amongst many others.
Yall want to know something crazy though, the lead dancer chick is the same one from the Sean Paul video. Legendary. Cmon Tanisha Scott!!!

— Joshua Izaiah (@JoshuaIzaiah) October 20, 2015
IM ONLY HERE FOR TANISHA SCOTT

— Vintage Honey (@thesoulasylum) October 20, 2015
I am sooooo here for the Tanisha Scott x Drake brukout session in this video. Yes. Everything.

— — fj * (@francetajohnson) October 20, 2015
tanisha scott killed it though. pic.twitter.com/SrFoYyccdq

— baelicia davis (@tinycombatboots) October 20, 2015