Drake Welcomes Conor McGregor And Floyd Mayweather To Toronto
13 July 2017, 12:06 | Updated: 13 July 2017, 15:18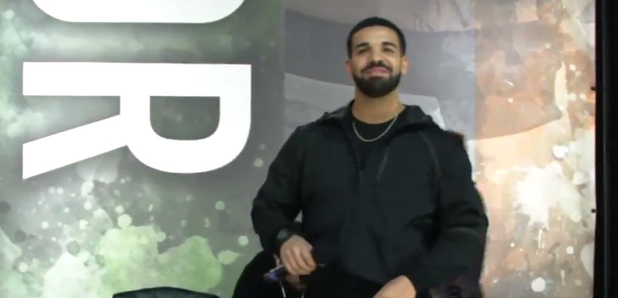 The Six God welcomed the two fighters as their promotional tour stopped off in Toronto.
Thousands packed in to the Toronto Budweiser Stage to watch boxer Floyd Mayweather and MMA star Conor McGregor face off in another press event.
The crowd may have been there for the fighters but they went wild when the city's first son took the stage.
"I came here today to witness history with each and every one of you," Drake told the fight fans.
"The biggest fight in the history of fighting, and of course, they had to come to the greatest city in the world to do a press conference.
Drizzy then started to introduce the fighters, who received very different responses.
"Whether it is Floyd "Money" Mayweather [boos], or whether it is the "Notorious" Conor McGregor [cheers], I just want to welcome these people to Toronto."
With the crowd whipped up and his ringmaster duties done, Drake left the stage and let the Mayweather/McGregor promotional circus do its thing.
The UFC later posted a video of Drake meeting with McGregor, with the two having a warm bromance hug.
You know obviously these these two had to link up @Drake & @TheNotoriousMMA #MayMacWorldTour pic.twitter.com/QNlAc9dKZR

— UFC (@ufc) July 12, 2017
Does this mean Drake is team McGregor? Or is he hedging his bets (as usual)?
Floyd Mayweather and Conor McGregor will fight each other in a boxing match in Nevada on August 26, with Mayweather heavy favourite to win.