Drake Was Forced To Cancel His Miami Concerts After Revealing A Mystery "Serious Illness"
24 September 2018, 12:11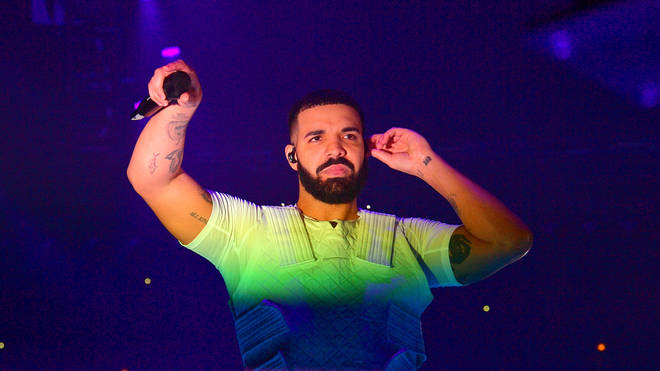 The rapper thanked his doctors for their "round the clock care."
Drake left fans furious this weekend after postponing two of his shows in Miami hours before doors opened.
Ticket holders took to social media to express their shock and disappointment at the rapper cancelling the performances at such drastically short notice.
Some fans had flown to the Florida city from other parts of the country, while some had even flown from the UK to see Drizzy perform with Migos on their Aubrey & The Three Migos Tour.
While people speculated that production issues were to blame for the rescheduling, Drake also cancelled his pre-planned appearances at the nightclubs E11even and LIV.
Taking to Instagram stories, the 'In My Feelings' rapper detailed the real reason behind the postponements - a sudden illness.
"I just wanted to say how sorry I am about these two Miami shows," he wrote. "I got so ill so fast and I had never experienced anything like that in my life.
"Unlike other show cancellations or date adjustments due to production issues this one fell on me and I just want to apologize because I hate letting anyone down, anyone who comes to share these moments with us.
"Thank you to the two doctors and nurse that helped me with 'round the clock care. Miami deserves 100 percent and I promise that experience when we return.
"Thank you God for allowing me to recover and continue. On we go!"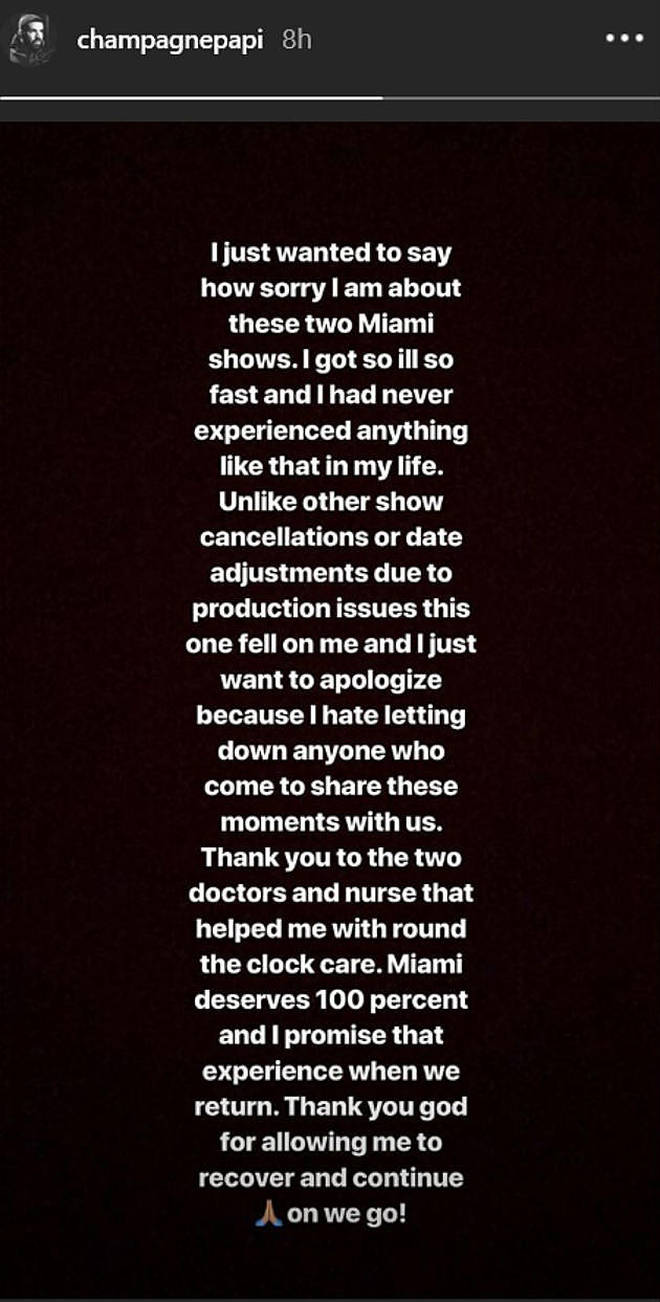 Drizzy didn't specify the details of his mystery illness. The revised concert dates are now 13th and 14th November.