Has Drake Really Got A Bigger Pool Than Kanye? Take A Look
2 February 2016, 09:56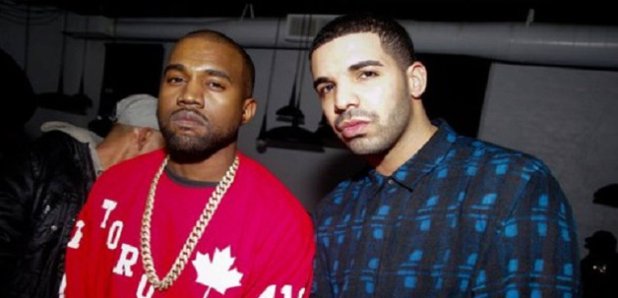 Here's a side-by-side comparison of Drake and Kanye West's swimming pools.
Drake went in on his newly released song 'Summer Sixteen', the first to be taken from his upcoming 'Views From The 6' album - which will be released in April.
One of the stand out lyrics on the track came when Drake name-checked Kanye and his swimming pool.
"I use to wanna be on Roc-A-Fella then I turned into Jay/ Now I got a house in LA, Now I got a bigger pool than 'Ye," he raps. "And look man, 'Ye's pool is nice, mine's just big is what i'm saying."
But some people refuse to believe Drake's pool is bigger than Kanye's.
I refuse to believe Drake's pool is bigger than Kanye's.

— Charlamagne Tha God (@cthagod) January 30, 2016
So, is it true? Let's investigate...
Drake wasn't lyin his pool vs yeezy's pic.twitter.com/yuQ7tBKlQQ

— 6 Slob (@iamSlob) January 31, 2016
Vox Media has been on the Drake pool beat since 2012. Drake's pool has a grotto and a beach https://t.co/zfNdcaviX6 pic.twitter.com/qw3qpi536f

— Micah Singleton (@MicahSingleton) January 31, 2016
Yes, it's true. Drake does have a much bigger pool than Kanye West.
According to LA Curbed, Drake's three acre plot comes with a pool that has its own grotto, waterfalls and wetbars. His house also has six bedrooms, 10 bathrooms, a gaming theatre, a wine cellar, a gym, a spa, a massage room, a tennis ball court and a volleyball court.
Your play Yeezy?
Drake: "Now I got a bigger pool than Ye...Ye's pool is nice/mine is just bigger that's all I'm saying."

Kanye: pic.twitter.com/cOoEeBgcVF

— Jack Dunlop (@CouRageJD) January 31, 2016