Watch President Barack Obama Sing Drake's 'Hotline Bling'
15 December 2015, 10:00 | Updated: 15 December 2015, 11:16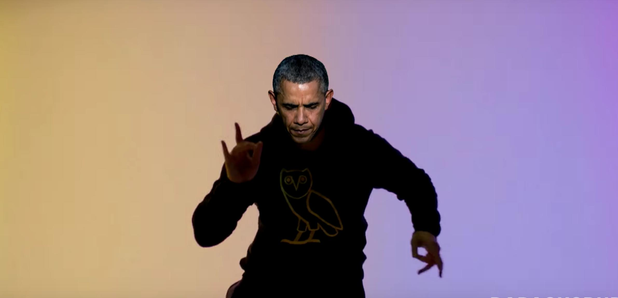 The internet is officially full.
By now, almost everyone on the planet has done a cover of Drake's hit single 'Hotline Bling,' so it only makes sense that the most powerful man in the world - President Barack Obama - did one too.
But obviously, getting Obama to sing along to Drizzy was not an easy feat. Thankfully, the performance has been gifted to us by the viral video maker 'Baracksdubs,' who cleverly mashes up different clips of the prez to create some amazing cover performances.
In this particular clip, Obama's face is even thrown onto Drake's body to recreate the 'Hotline Bling' music video - and it looks hilarious.
Watch the brilliant clip above.