Ashton Kutcher Reveals That Time He Scared Drake Into The Fetal Position On Punk'd
1 April 2016, 10:05 | Updated: 1 April 2016, 10:17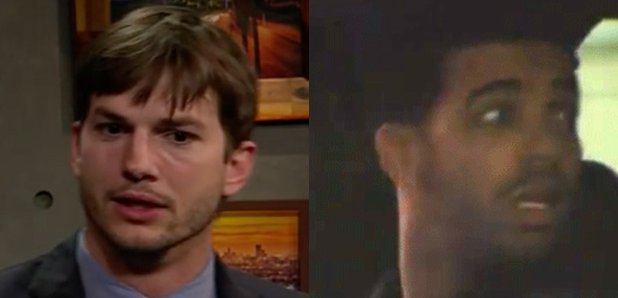 The actor apparently has lots of lost footage.
Ashton Kutcher has opened up about the time he Punk'd Drake, in a new interview with James Corden.
The 'Steve Jobs' actor was reflecting on some of the TV show's finer moments when he spoke about a moment that was cut from his prank on Drake.
"He was in the car and we started rattling the car and the whole garage," he began.
"[Drake] jumped in his buddy's lap and literally fetaled up", adding that he "Canadian fetaled up" which is apparently a variation on the standard fetaling process.
Watch the interview below:
Drake's episode of Punk'd involved the team tricking him into thinking that he was trapped in a multi-storey carpark during an earthquake.
The rapper was also locked inside a Secret Service car at the time and genuinely looked frightened.
Check out a clip from the incident below:
Kutcher also revealed that he still has a large collection of Punk'd footage that was cut from the original series.
"I will say for anybody who's been Punk'd, don't piss him off," said fellow 'That 70s Show' actor Danny Masterson.
"The footage that doesn't make it on is incriminating to say the least".