Drake Accused Of Stealing His 'Scary Hours' EP Artwork From Another Producer
23 January 2018, 10:09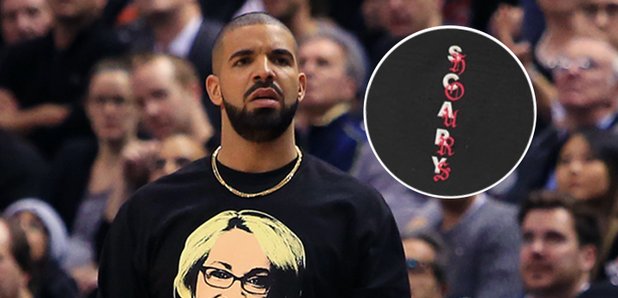 The rapper dropped the two-track EP last weekend.
A producer from Houston has accused Drake of stealing the artwork for his new 'Scary Hours' EP.
Just hours after Drizzy treated fans to the surprise two-track release last weekend, a producer name Rabit took to Instagram claiming that the Canadian hitmaker had stolen his designs.
Rabit alleges that OVO copied the designs of one of his tour posters from 2015 which were originally created by a designer named Collin Fletcher.
'Today I wake up to see OVO has redone one of my 2015 tour posters designed by @collindfletcher for Drake's new single," wrote Rabit while posting the two artworks side by side.
"Poor Collin is always having his style stolen lol BUT I love being part of a team that's so creative and iconic."
"This is a story that too many artists, musicians, and designers identify with," said Rabit in a statement to Pitchfork.
"Hopefully this results in a larger conversation about popular culture's relationship to underground artists."
Drake is yet to respond to the producer's claims.
The chart-topper's 'Scary Hours' EP features two brand new singles - the previously leaked 'God's Plan' and the name-drop heavy 'Diplomatic Immunity'.
During the latter-mentioned track, Drizzy calls out Joe Budden before referencing his previous romances with Rihanna and Jennifer Lopez.