Drake Ends Astonishing 430-Week Run On Billboard's Hot 100 Chart
16 August 2017, 10:23 | Updated: 16 August 2017, 10:27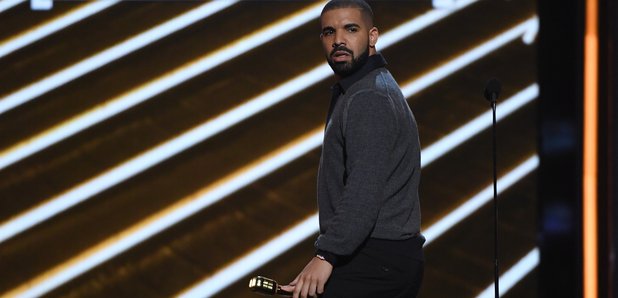 What a time to be alive.
Drake has found himself off the Billboard Hot 100 chart for the first time since his first official single in 2009, marking a record-breaking 430 weeks.
His songs 'Passionfruit' (No. 81) and 'Signs' (No.100) recently dropped off the chart, ending the streak which started with 'Best I Ever Had'.
The 'More Life' rapper, who has been on the chart for 7 years, also broke a number of Hot 100 records during his career, including the most hits among solo artists (154).
Drake is not present on the Hot 100 for the first time since his debut (5/23/09), ending a 430 week streak of continuous charting.

— chart data (@chartdata) August 15, 2017
Check out the ten longest Hot 100 chart runs below:
431 – Drake
326 – Lil Wayne
216 – Rihanna
207 – Nicki Minaj
161 – Chris Brown
159 – JAY-Z
152 – Nelly
141 – Kenny Chesney
139 – Destiny's Child
139 – Katy Perry
139 – Taylor Swift
Interestingly, the list is dominated by Hip-Hop because the chart also accounts for features.
Despite Drake not appearing on the Hot 100 chart, he still has a strong presence in the Hot 200 chart, with 'More Life' (No. 13), 'Views' (No. 33), 'Take Care' (No. 76), 'Nothing Was the Same' (No. 119), 'If You're Reading This It's Too Late' (No. 126) and 'What a Time to Be Alive' (No. 188) making appearances.
Meanwhile, Drake recently announced that he is currently working on a new album, so it is expected that his absence from Billboard's Hot 100 chart won't last too long.