The Game And Drake Keep It '100' On New Collaboration
25 June 2015, 17:26 | Updated: 25 June 2015, 17:31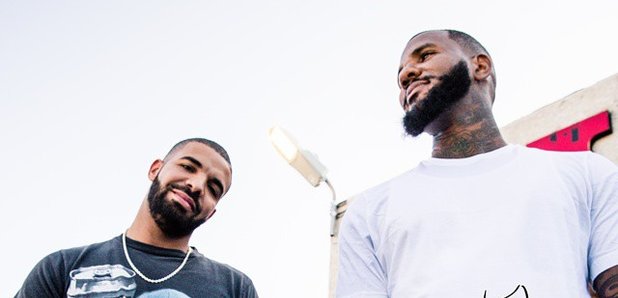 Compton meets Toronto on the brand new track.
The Game and Drake have teamed up on new song '100'.
Produced by long-time Drizzy producer 40, '100' opens with The Game talking about the two hanging out together. "Other night at your crib… we just sitting there talking about life, playing some beats."
Listen to The Game Feat. Drake - '100' below.
(Warning: This song contains strong language that some people may find offensive.)
Drake does some reflecting of his own, noting that "I would have so many friends if I didn't have money, respect, and accomplishments".
The collaboration is set to appear on The Game's forthcoming seventh studio album, 'The Documentary 2'. Last week the pair were spotted jumping on cars in the middle of a street whilst filming the track's official music video together.