J.U.S.T.I.C.E. League Reveal Unreleased Drake & Rick Ross Collaboration 'Empire'
26 January 2016, 09:56 | Updated: 26 January 2016, 10:00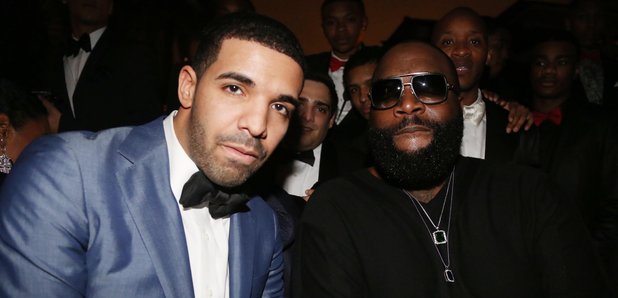 The 2008 song has been unsurfaced.
While we all wait patiently wait for 'Views From The Six', an unreleased Drake song has surfaced alongside Rick Ross called 'Empire'.
The track, which is taken from production team J.U.S.T.I.C.E. League's album 'J.U.S.T.I.C.E. For All', features a Drake verse that is almost eight years old – dating back before his breakthrough 'So Far Gone' mixtape.
While Rozay's verse is from his 2008 collaboration with Birdman called 'Addicted'.
"Alright my patience running thin, Olympic pools of money I'm just glad I learned to swim," raps Drizzy.
Listen to 'Empire' below:
The full album, which also features appearances from Chris Brown, Wale, R. Kelly, Future and more, is out now.
Drake and Rick Ross were reportedly working on a joint mixtape called 'YOLO' back in 2011, however the project was later scrapped.
Meanwhile, there remains tension between Rick Ross' MMG and Cash Money following a series of recent subliminal disses back and forth between Rozay and Birdman.