13 Times Drake and Rihanna Were 2016 Relationship Goals
16 August 2016, 16:02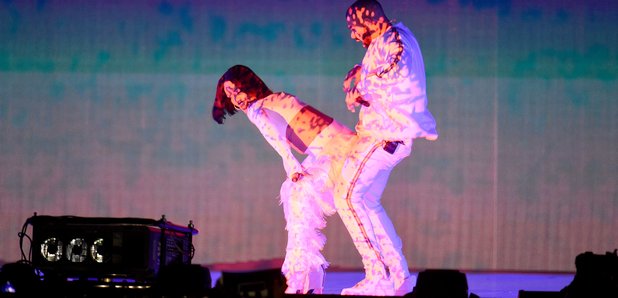 Their chemistry is undeniable.
Drake and Rihanna's relationship has seemingly been on and off more times than we can count.
But since the start of 2016, the 'Work' collaborators appear to be firmly back on track.
And while the pair are yet to publically announce their relationship, whenever they have been spotted together this year, it definitely looks a lot like they're dating.
Want proof? We've put together all the times Drizzy and RiRi were 2016 relationship goals.
They turned up the heat in their steamy 'Work' video:
Then turned heads during their racy live performance at The BRITs:
Drizzy said Rihanna made him feel like a kid again after she brought him out on the ANTI World tour:

And the pair showed their love for each other on their latest collaboration 'Too Good':
They displayed their caring side as a couple - visiting cancer patient Megan Flores in March.

And Drake described Rihanna as "the greatest woman I've ever known in my life" in Toronto:
Before doing a hilarious impersonation of her on Saturday Night Live:
He showed his love for Rihanna by signing a picture of her with a love heart:

And RiRi flew Drake all the way to London to spend time with him in June: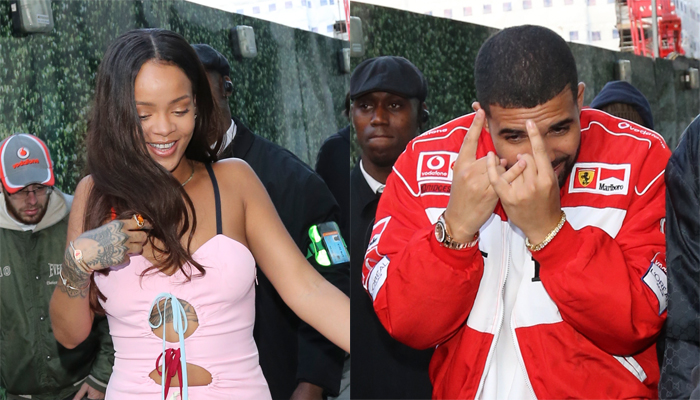 They got intimate on stage in Manchester, with Drake describing her as "the most beautiful, talented woman I've met in my life":
Rihanna showed her appreciation for Drizzy by singing his track 'U With Me?':
And Drake returned the favour, thanking RiRi for "being way too good to me" on stage:
In early August he even joked that he wanted to "go half on a baby" with her:
Will Drake and Rihanna ever make it official?