The 10 Greatest Drake Feature Verses Ever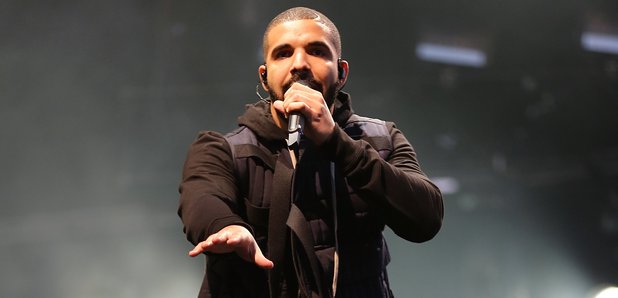 Our run-down of Drake's greatest guest appearances, from collaborations with Rick Ross, to R&B slow jams with J. Cole.
Since releasing his debut album 'Thank Me Later' in 2009, Drake has been consistently flooding the music industry with club bangers, chart hits and emotional anthems.
But Drizzy is also known for his hard-hitting feature verses, which have earned the Canadian huge respect among fellow rappers and fans alike.
Hit play below on Drake's hardest feature verses on songs from Big Sean's 'Blessings' to Young Money's 'Bed Rock'.
ILoveMakonnen - 'Tuesday'

Drake surprised many when he signed ILoveMakonnen to his OVO Sound record label and decided to jump on his hit single. But his verse spoke for itself.
"Put the world on a sound/You know Party and The Weeknd/ Ain't got no m****r f***ing time to party on the weekend," he sings.
Big Sean – 'Blessings'

Drizzy teamed up with Big Sean to deliver a massive verse on 'Blessings' and took the opportunity to address his feud with his record label.
"I ain't gonna say that we back or nothing, because that implies that we're back from something/ If we back from something its those cheques you owe us/ I expect that payment nothing less or over," he raps.
J. Cole – 'In The Morning'

While on tour with J. Cole in 2011, Drake added a very seductive raspy verse over Cole's R&B track.
"You kinda like the girl that's in the US open/ I got that hidden agenda that you provoking/ I got bath water that you could soak in/ things I could do with lotion," he raps.
Rick Ross – 'Made Men'

For some reason Rick Ross appears to inspire Drake to create some of his best work. Another example is 'Made Men' where he addresses rumours that he is dating Rihanna.
"Spending tomorrow's money/ I call it mañana/ off the rack just ain't my style, I call the designer/ one of my baddest women ever I call her Rihanna, but that's cos' her name is Rihanna," he raps.
Young Money – 'Bed Rock' (feat. Lil Wayne, Gudda Gudda, Nicki Minaj, Tyga, Jae Millz and Lloyd)

Before there were any problems between Drake and his record label, he provided a memorable verse on Young Money's 'Bedrock'.
"I seen them stand in line, just to get beside her/ I let her see the Aston and let the rest surprise her/ that's when we disappear, you gon' need GPS to find her/ oh that was your girl? I thought I recognised her," he raps.
Kendrick Lamar – 'Poetic Justice'

Prior to his feud with Kendrick Lamar, Drizzy serenaded a special lady over the phone on 'Poetic Justice'.
"Young East African girl, you too busy f***ing with your other man/ I was trying to put you on game, trying to put you on a plane, take you and your momma to the mother land," he raps.
2 Chainz – 'No Lie'

Drake surprised fans when he collaborated with trap rapper 2 Chainz back in 2012. But his verse was a standout - with a rumoured subliminal diss aimed at Rihanna.
"Oh that look like What's Her Name/ the chances are it is What's Her Name/ the chances are, if she's acting up/ that I f***ed her once and never f***ed again," he raps.
Rick Ross – 'Stay Schemin' (feat. French Montana)

In the midst of his feud with Serena Williams' ex-love interest Common, Drake was under big pressure to respond. With the world watching Drizzy unleashed some venom.
"I'm just hitting my pinnacle/ you and pu**y identical/ you like the f****ng finish line/ we can't wait to run into you", he raps.
Nicki Minaj – 'Moment For Life'

Many fans waited patiently for Drake's highly anticipated guest appearance on Nicki Minaj's debut album 'Pink Friday' and he didn't disappoint – creating one of the most tattooed lyrics ever.
"I'm really trying to make it more than what it is, because everybody dies but not everybody lives," he raps.
Rick Ross – 'Aston Martin Music'

Drake's hard-hitting introspective verse on 'Aston Martin Music' has to be up there with one of his best.
He raps: "Having lunch and debating Ferrari prices/ 23 and going through a mid-life crisis/ But trust me I still deliver like a midwife/ No I'm not saying I'm the nicest but I just live life like it."