20 Of The Best Drake Songs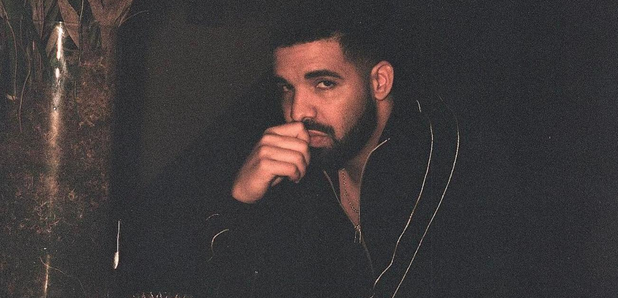 We've compiled the ultimate list of Drizzy Drake's greatest hits, spanning from the epic Hotline Bling era all the way back to his early days in the 6. Let's go.
Drake is arguably one of the most powerful men in music right now.
When the Toronto native isn't dominating the charts with his record-breaking music, he's selling out arenas around the globe and expanding his ever-growing October's Very Own brand.
So in honour of Drizzy, we've put together the definitive list of songs by the Canadian superstar, from modern day bangers like 'One Dance' to earlier hits like 'Best I Ever Had'.
Hit play to get started.
God's Plan
Drake surprised everyone by donating almost 1 million dollars to charity in the inspirational video or his hit single 'God's Plan'. Is this his biggest song yet?
One Dance Feat. WizKid & Kyla
When Drake dropped 'One Dance', everybody went crazy for its dancehall vibe. Over one billion streams later, it still bangs EVERY time.
Hold On, We're Going Home
OVO signees Majid Jordan feature on and co-produced this chilled summer track. Drizzy said he was channelling "timeless writing" and "timeless melody", and we think he nailed it.
The Motto
Taken from Drizzy's second studio album 'Take Care', 'The Motto' had a huge impact on youth culture due to its use of the popular acronym 'YOLO'. Thanks, Drake.
Jumpman Feat. Future
Drake and Future form the ultimate duo on this huge tune. Their collaborative album 'What A Time To Be Alive' is a constant stream of hits, really.
Best I Ever Had
We're throwing it all the way back to 2009 with this one. If you remember Drizzy's 'So Far Gone' days, you are a true OG.
Wanna Know Feat. Dave
Flying the flag for the British Grime and Hip-Hop scene, this track with up-and-coming artist Dave solidifies Roadman Drake's ongoing love affair with the UK.
Too Good Feat. Rihanna
Oh, Aubrih. R&B's most promising couple that could've been/almost were/kind of were at some point/definitely aren't now.
Legend
A firm favourite with many Drake fans, this punchy track is a big one during his live shows.
Started From The Bottom
Introspective with memorable hooks, 'Started From The Bottom' details Drizzy's epic rise to the top of the Hip-Hop world.
HYFR (Hell Ya F**king Right)
Another huge tune featuring frequent Young Money collaborator and friend Lil Wayne - Wheezy and Drizzy bring the fire in this iconic song.
Marvin's Room
Yep, be prepared to get hit right in your feelings.
Back To Back
Drake threw ALL the shots at Meek Mill with this epic diss track, setting the bar high for all diss tracks to follow. And the beef continues…
Too Much
Bringing it back down to Earth with Drizzy is British songwriter Sampha, who brings soft vocals and delicate piano-playing after being sampled in the track.
Tuscan Leather
The opening track to Drake's third album 'Nothing Was The Same', 'Tuscan Leather' samples Whitney Houston's 'I Have Nothing' whilst Driz delivers some expertly written phrases.
Take Care Feat. Rihanna
The original Drizzy/RiRi collaboration. This is where it all began!
Over
The lead single taken from Drake's debut album 'Thank Me Later', 'Over' is a standout tune and still sounds amazing.
Look What You've Done
The stunning piano instrumental in this gets us every single time. Sit back, listen to the lyrics and take it all in.
Worst Behaviour
Drake sounds all fired up in the epic 'Worst Behaviour', produced by DJ Dahi of Schoolboy Q and Kendrick Lamar fame.
Hotline Bling
Yeah, this is pretty underground. You probably haven't even heard it before. And you definitely won't have seen the music video.