Is 'God's Plan' Drake's Best Song Ever?
7 February 2018, 19:40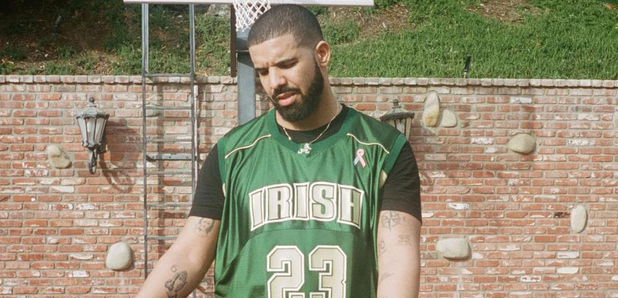 The Canadian rapper announced his comeback in 2018 with a huge hit single.
Following Drake's short hiatus towards the end of 2017, the rapper announced his highly-anticipated return with the release of surprise EP 'Scary Hours'.
The two-track project, also featuring introspective song 'Diplomatic Immunity', was home to Drake's standout single 'God's Plan'.
Listen to the track below:
The uplifting song, which is filled with quotables, is already on its way to becoming one of Drake's most commercially successful songs ever.
'God's Plan' broke streaming records on Apple Music, Spotify and The Billboard Charts within days of it's release and went platinum after only 9 days.
But is 'God's Plan' Drake's best song ever? Or are there other songs that are better in the rapper's huge discography?
Some people are in love with the song:
drake really made a banger with gods plan.

— Shirley Ju (@shirju) 6 February 2018
Drake gods plan is an absolute banger

— mìa (@miarussell25x) 31 January 2018
gods plan by drake is literally a whole mood

— jordy (@JordanRowe2) 28 January 2018
I get too hype when I hear Gods plan by Drake

— Preston Hinojosa (@PrestonHinojos3) 31 January 2018
Gods Plan is one of the best drake songs I've ever heard

— pablo (@janglingman) 28 January 2018
While others are not really feeling it:
Gods plan is so trash... smh. Can't even listen to drake anymore he's so corny

— Connor (@Wokkayy) 7 February 2018
Yall hyped tf outa gods plan by drake

— (@projectsteven65) 31 January 2018
Tht Gods plan song by drake is good but not break spotify records good , it's average for a drake song tbr

— Dom Manticore (@FeelingMelo_) 28 January 2018
People hyping the shit out of Gods Plan, was Drake last album so bad that people standards for good just dropped?

— fake ass (@closr_) 28 January 2018
Drake fell of Gods plan was trash and diplomatic immunity was not bad but he was trying to hard, you can tell.

— Jhonatas (@cantstopthinkn_) 20 January 2018
Is it being overplayed?
problem when Drake makes songs like Gods Plan is it's only a certain amount of time before the pop fans get there hands on it , overplay it like fuck and ruin it for everyone

— Sam (@samsandersonn) 29 January 2018
I swear since drake dropped that song all I see is....Gods plan this and Gods plan that. So now y'all wanna follow gods plan?

— JAKE (@_kinggjake) 6 February 2018
Drake Gods Plan is already played out stop playing it

— JohnJohnT (@_JohnLalanne) 4 February 2018
Gods plan by Drake is getting overplayed n y'all most likely only know the one line "i only love my bed n my mom im sorry" at least try n memorize half the song or just stop playing it all over your snapchat! ok im done :)

— emely (@em3lym) 3 February 2018
Despite the apparent mixed reaction to the song from some fans, it appears Drake's 'God's Plan' will become one of Drake' most successful songs to date.
Is it your favourite Drake song?