10 Covers Of Drake's 'Hotline Bling' That Are As Good As The Original
16 October 2015, 12:06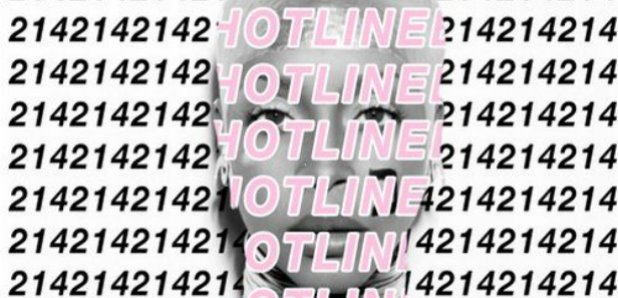 We rank the 10 best covers of Drake's 'Hotline Bling' making waves on the net.
If you've spent the last few weeks listening to Drake's new banger 'Hotline Bling' on repeat, prepare to have your mind blown, because we've searched far and wide and rounded up the 10 best covers the internet has to offer.
Following in the footsteps of Pharrell's 'Happy' and Beyoncé's 'Single Ladies,' everyone wants a piece of Drizzy's new song - whether it's the amazing Erykah Badu, hot new talent Alessia Cara or YouTube stars you've possibly never even heard of before.
Here, we count down the top 10 covers of 'Hotline Bling' that you should really be listening to.
10. Alex Aiono
YouTuber Alex Aioni and his one man band gives young girls the pop-infused 'Hotline Bling' cover they've been waiting for.
9. Keyshia Cole
Keyshia Cole offers up the female response that (almost) every girl that's listened to 'Hotline Bling' has been waiting for. She sings to Drizzy, you're "running out of pages in your blackbook, chilling with these girls i've never seen before". Now who's got some answering to do?
8. Hobbie Stuart
Who knew 'Hotline Bling' would sound so cool in an English accent? UK singer Hobbie Stuart mashed-up the track with The Weeknd's 'Can't Feel My Face' and it's a jam.
7. Mila J
Mila J, younger sister of 'Souled Out' singer Jhené Aiko, was one of the first to put a female twist on Drizzy's latest hit. The LA based singer rearranges the beat and adds her effortlessly cool and oh so steamy vocals.
6. Yuna Zarai
Malaysian singer Yuna gave 'Hotline Bling' a beautiful twist on her cover by hardly touching the lyrics but sprinkling her vibey vocals and soft touch on the Hip Hop record. You'd never know.
5. Kehlani x Charlie Puth
Charlie Puth, the man who teamed up with Wiz Khalifa for summer hit 'See You Again,' joined forces with US singer-songwriter Kehlani for this soulful cover.
4. Alessia Cara
If you don't know the name Alessia Cara yet, you should get listening. The 19-year-old singer, also from Toronto, was more than comfortable singing about "the city" Drake left in 'Hotline Bling.' It was one of the first covers of the song to drop and features some amazingly gentle acoustic vocals.
3. Erykah Badu
Technically Erykah's take on 'Hotline Bling,' which she renamed as 'Hotline Bling But U Cain't Use My Phone,' is a half cover and half remix. She sings from a woman's perspective and changes the lyrics up, singing; "You used to call me on my cellular device at night" and "hanging with some dudes i've never seen before." It's already had over 1.3 million streams on SoundCloud.
2. Kiana Brown
The only bad words there are to say about Kiana Brown's cover of 'Hotline Bling' is that it's not long enough. At 1 minute and 50 seconds, you're seriously left wanting more. Rather than sing from a female perspective, Kiana covers the song straight and her voice sounds stunning on it.
1. William Singe
YouTube sensation William Singe is a star in his own right, having racked up millions of views across his phenomenal covers of Fetty Wap's '679,' The Weeknd's 'Earned It' and now Drizzy's 'Hotline Bling.' The 22-year-old Aussie singer-songwriter completely makes the song his own and it sounds incredible.