15 Things That Would Happen If Drake and Bryson Tiller Collaborated
16 December 2016, 15:30 | Updated: 16 December 2016, 15:31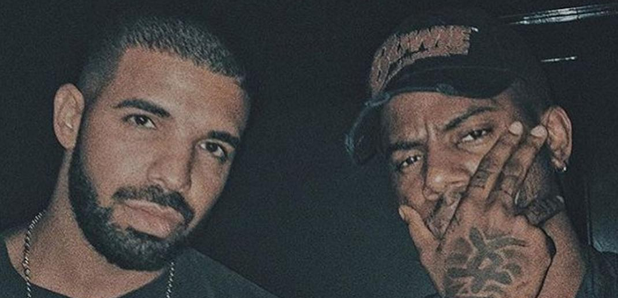 The world is waiting.
-->--> There's a lot of talk of Drake and Bryson Tiller - who turned down a record deal with OVO - collaborating together on Drizzy's upcoming playlist album 'More Life'.
-->--> For most fans of the Hip Hop hit-maker and Rnb's latest rising star, the idea of a collaboration between (what some may describe as) the industry's most emotional men is too much to handle.
started some vibes with Drake today. more life

— tiller (@brysontiller) December 14, 2016
So, what would actually happen if Drake and Bryson Tiller were to collaborate?
-->-->
1. The internet is in agreement that if Drake and Bryson drop a song together, it will work.
If Bryson and drake do a song it's literally going to be straight fire

— Luljeta (@luljetaislami) February 1, 2016
-->-->
2. And if they made an album together it wouldn't just "work"...
If Drake and Bryson Tiller made an album together that would be game ova!

— Fernando (@Luiss_v76) January 30, 2016
-->-->
3. But there are downsides to a potential collab. Like the public's emotional health.
if Drake and Bryson Tiller dropped an album together I would be in my feels for at least 8 years

— Markos (@markoskprianou) January 22, 2016
-->-->
4. Like, it could be a genuinely depressing time.
If Bryson tiller and Drake really did a song together don't worry if I'm crying for a month ok

— lil blanca (@yungcoleee) January 16, 2016
-->-->
5. There is a science behind it.
somebody took drake into a lab and was like "how can we make him even more sensitive?" and came out with bryson tiller lmao

— Scrooge McFlack (@AlwaysFlacko) January 23, 2016
-->-->
6. People are speculating that the worse might happen.
If Drake and Bryson tiller made a song everyone would be on suicide watch

— Michael Barber (@basedbarbs) January 17, 2016
-->-->
7. Some people know that a Bryson x Drake collab would be the end of them.
Dear Bryson & Drake if you guys make a song together please show up to my funeral

— La Tiller Des (@princesa_des) January 15, 2016
-->--> 8. -->-->

Others are just worried about making decisions they can't be held responsible for after listening to it.
If Bryson tiller and drake made a song together, I'd probably get back with my ex

— Hernan (@hern6n) January 24, 2016
-->-->
9. Cause if this is what happens when you listen to Bryson...
When I listen to Bryson Tiller https://t.co/NWSSbszQbn

— NataleaMUA (@nat_tor_ious) January 31, 2016
(so imagine listening to them both.)
10. -->-->
You don't have to. It looks like this...
My playlist is on shuffle and it's alternating between Drake and Bryson Tiller rn pic.twitter.com/SVLRCDvkp2

— KILLAWXLF (@Neo_QTAT) January 21, 2016
-->-->
12. The world would actually be in danger of flooding from tears.
If Drake ends up having a song with Bryson Tiller, they better call it Marvin's Room 2.0 cause my tears are ready

— Dyelon (@distortedfuture) January 11, 2016
13. -->-->
People are making fake accounts imagining how this could go down.
lmaooo someone made a fake bryson tiller facebook and a fake text convo with drake im rollin pic.twitter.com/e28oEGFEa4

— Jacob Keller (@JacobJKeller) January 31, 2016
14. -->-->
Someone has already mashed-up 'Don't' and 'Marvin's Room'.
It's had over 150,000 plays already on YouTube.
15. And this is how it went down...
Don't Mashup with Drake and Bryson Tiller is tew much. pic.twitter.com/HBUkPg6rJs

— joseph (@yomommasdurag) January 2, 2016
So Drake, Bryson, let it be known that our tears are ready for you.