Drake Hits Back At Fan Who Criticised The Rapper For 'Expensive' OVO Fest Tickets
7 August 2019, 12:20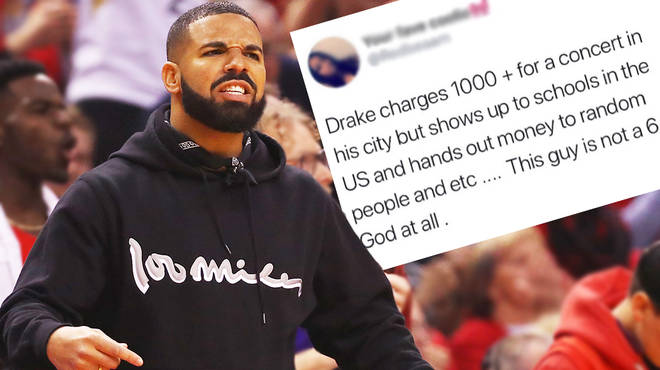 Toronto rapper Drake has responded to a fan who criticised the rapper for expensive OVO Fest 2019 tickets.
Drake has responded to a fan who criticised the rapper over his the price of 2019 OVO Fest tickets.
In early July, the Toronto rapper revealed the official lineup and confirmed tickets would go on sale early Friday (Jul 12) via Ticketmaster.
As reported by XXL, tickets started around $383 USD for lawn seats and went up to $1,918 for seats that were closer to the stage.
The prices were especially disappointing for those who were at the end of the queue, as some waited up to an hour only to find out they couldn't afford the tickets.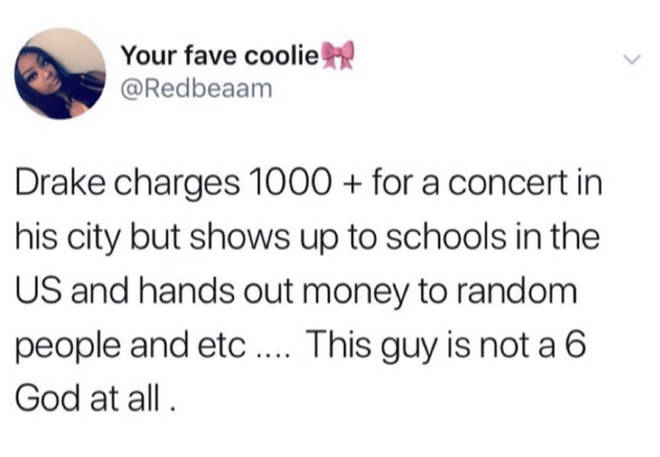 One fan on Twitter wrote "Drake charges 1000 + for a concert in his city but shows up to schools in the US and hands out money to random people and etc,".
She continued on to say "This guy is not a 6 God at all".
Drizzy responded to the fan, replying "I can control a lot of things but I can't control resale prices shordeeeee".

The ninth annual OVO Fest concerts went down last weekend (Aug. 4 & Aug. 5) at the Budweiser Amphitheater in Toronto.
Day 1 performers included B2K, Chingy, Ying Yang Twins, Lloyd, Mario, Pretty Ricky, and Bobby V. Drizzy brought out Megan Thee Stallion, Cardi B, Chris Brown and performed himself.