Did Drake Just Diss Kanye West On Instagram?
22 November 2016, 10:33 | Updated: 22 November 2016, 10:47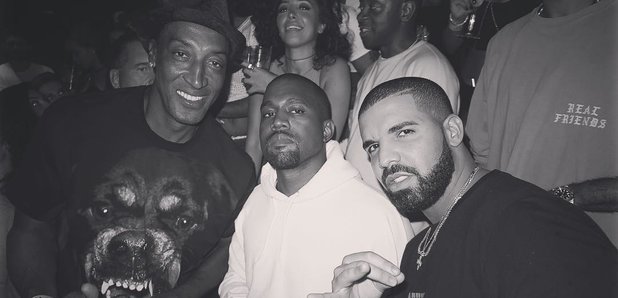 'Make some hit song and stop cry.'
Drake may have just fired some serious shots at Kanye West via Instagram.
After scooping up four awards at this year's AMAs, the 'Hotline Bling' rapper left a very cryptic comment under a congratulatory post by DJ Khaled.
"Some bwoy need fi make some hit song and stop cry," he said.
Speculation followed as to whether the "bwoy" in question is recently hospitalised rapper Kanye West.
Kanye's most recent rant saw him name drop both Drizzy and DJ Khaled, suggesting that the pair conspired with radio stations to get more air-time play on their song 'For Free'.
"Is it just me or did you hear that song so many times "you say you wanna play for free," West exclaimed.
"I love Drake. I love Khaled. But they set that song up, bro."
Drake may have taken offence to Ye's comments, as he dropped
this bombshell
during his AMA acceptance speech.
"More Life is coming soon and more tune for your head top, so watch how you speak on my name, y'know?" said the Canadian rapper.
Yeezy is yet to respond, after reports claim he has been hospitalised following an 'emergency disturbance call'.
The incident, which occurred yesterday in LA, comes after mother-in-law Kris Jenner claimed the star was suffering with 'exhaustion'.
Is Drizzy being petty? Or has he got a fair point?