Meet Dr Dre's New Protégé Justin Mohrle Aka JT
28 January 2015, 11:15 | Updated: 29 January 2015, 09:07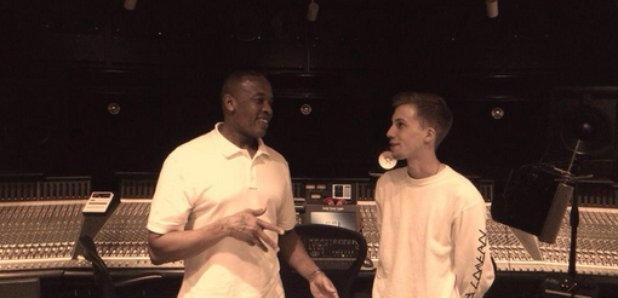 Could this be the next Eminem?
First he brought us Snoop Dogg, then Eminem and most recently he nurtured Kendrick Lamar, now Dr Dre has chosen his next Protégé, a 23-year-old guy from Texas called Justin Mohrle.
Justin, who goes by the name JT, has reportedly moved indefinitely to California on Dr Dre's orders, after Dre heard some music that he and The D.O.C had been working on.
"JT and I worked on a couple songs; Dre fell in love with the songs; Dre stole the songs from the kid, because he wanted to put them out as a unit," The D.O.C. told Dallas' D Magazine.
"That's the way this house is rolling. We're all putting our energy toward building another classic for The Good Doctor. Then he's going to take his time to help us build a classic for the youngster."
Hoo-dat? GHS 2009 Graduate Justin Mohrle and music producer Dr. Dre working on his new album! pic.twitter.com/hTHOmqZ46V

— Garland High School (@GHS_Owls) September 15, 2014
Photos from JT's Instagram show him looking like a part of the Aftermath family, as he's snapped hanging out in the studio with Dre, Xxibit, Gwen Stefani and more big names.
Read the full profile on JT Mohrle on D Magazine.