Here's Proof Tiesto Makes The Best Instagram Videos
6 February 2014, 09:10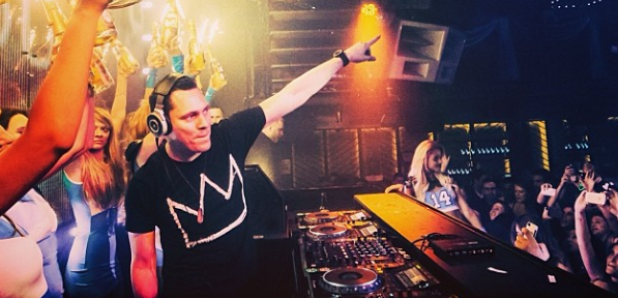 You've not seen Instagram videos like this from anyone else.
There are hundreds of DJs that you could be following on Instagram, but none of them close to Tiesto. The Dutch dance music legend's Instagram videos are set to become a thing of legend and this is why you should be following him.
1) Firstly, Tiesto always likes to keep you up to date with his travel plans and he does it in a really touristy way.
2) It doesn't take long to realise that Tiesto takes a lot of planes and cars, but that doesn't stop him from always being very excited.
3) Like, really, really excited.
4) And before you think Tiesto looks crazy in this, he knows he looks crazy AND THAT'S WHAT'S AMAZING.
5) Everyone knows plane journeys are dull, but not for Tiesto.
6) #Defrost.
7) There was that time Tiesto decided to join Snapchat.
8) And pretty quickly there was that time he wished he hadn't.
9) Then there was that time he used Instagram to find out which kick drum sound his followers liked the most.
10) He has the same problems with Instagram videos that all of us do... HOW LONG SHOULD WE WAIT BEFORE SPEAKING??
11) At Christmas, Tiesto was thrilled to receive a new jacket and couldn't wait to show it off.
12) And then at New Year he fired a champagne cork into his face.
13) He posts videos of iconic tourist sites, like a red telephone box in London.
14) And then there's the video of him and his friends pretending to be a goat during a Taylor Swift concert.
15) On Throwback Thursdays he takes it back to where it all began.
16) There's only one thing left to do...