WATCH: Nicki Minaj Strips Down In DJ Khaled's Star-Studded 'Do You Mind' Video
5 October 2016, 19:09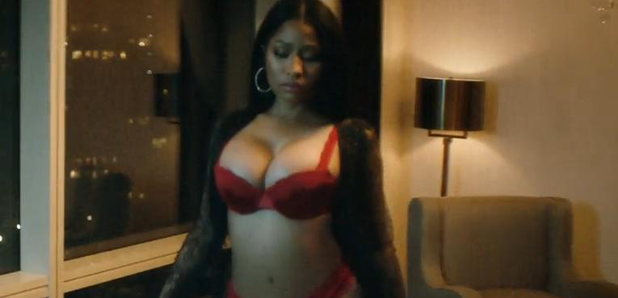 Nicki shows off her curvaceous figure...
DJ Khaled has released the star-studded music video for his new single 'Do You Mind' featuring Chris Brown, Jeremih, Future, August Alsina, Future and Rick Ross.
The Gil Green-directed video begins with a huge argument involving Khaled and his girlfriend, played by Bernice Burgos.
It then cuts to Nicki, who shows off her amazing figure in some racy lingerie while strutting around her room.
"He ain't messing with no average chick pop pop/ He got Nicki he know that he hit the jackpot," she raps.
Watch the video below:
The epic video ends with Khaled and his lover making up.
"I got a new name in the streets. They call me Billy," he says before gifting her a diamond-encrusted necklace.
The single, taken from DJ Khaled's latest album 'Major Key' is available for download from iTunes here.