WATCH: DJ Khaled Actually Fell Off The Stage Snapchatting On Beyonce's Tour
29 September 2016, 13:01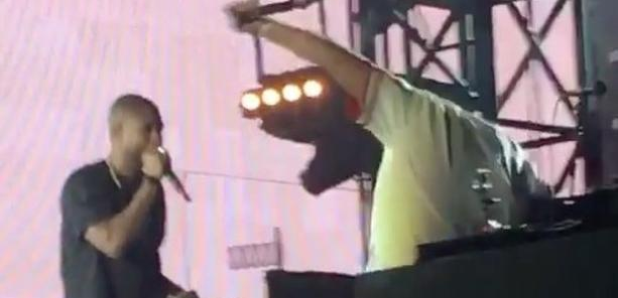 Major fall alert!
DJ Khaled's skills on Snapchat have significantly boosted his profile over the past 12 months.
The music mogul has taken his career to the next level by inviting fans into his personal life.
But Khaled may have taken things too far when he fell off the stage during Beyonce's World Tour, trying to Snap Usher's performance.
The Snapchat star attempted to get out of Usher's way before ultimately collapsing off the side of the stage.
Watch the moment below:
Here's another angle in case you missed it…

DJ Khaled appears to be alright but he might reconsider his Snapchat habits in the future.