DJ Khaled Is The New Face Of Weight Watchers & Has Already Lost 20lb
3 January 2018, 13:01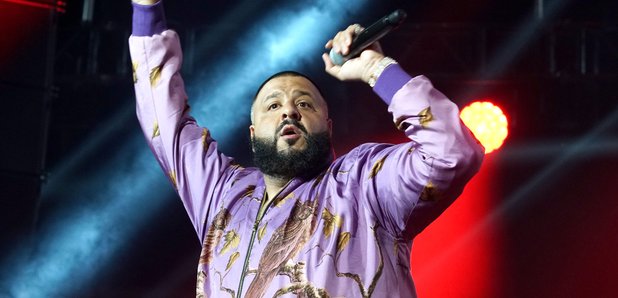 Major key alert.
DJ Khaled has been announced as the new social media ambassador of Weight Watchers.
The 'Wild Thoughts' producer has already kicked off 2018 by losing 20lb after teaming up with the weight loss giant to front their New Year campaign.
Weight Watchers have said that Khaled will document his progress on social media as he completes the "WW Freestyle" weight-loss program.
MAJOR ALERT! Today we're welcoming a new member to the #WWFamily, @DJKhaled! We're excited to share in his journey and be his partner as he Freestyles his way to his goals. Join him on his journey: https://t.co/WknkPAVe1c #wwfreestyle #weightwatchers pic.twitter.com/ZTqWn2cFhY

— Weight Watchers (@WeightWatchers) 1 January 2018
The father-of-one will be following the 'Freestyling' plan, which was launched by Oprah Winfrey last month.
And the motive behind his weight loss journey? His one-year-old son, Asahd.
"Weight Watchers is all about being great and being your best self. My son is my love, my life, and I need to be great for him," he says of his role as social ambassador.
"To be great is to be healthy; to be healthy means a shift in my lifestyle, and the new WW Freestyle program is all about healthier habits for my life."
He adds: "WW program and community is my partner in this process to greatness, and I'm grateful for what's to come and to share my journey with you all."
PART 5. MAJOR KEY ALERT!!! In full 2018 mode...excited to be living this #WWFreestyle life with you. Down 20 pounds and ready for more. Come with me on my journey to greatness. Bless up Weight Watchers!!! #2018secured @WeightWatchers pic.twitter.com/xaKHpzX5cv

— DJ KHALED (@djkhaled) 1 January 2018
According to CNBC, shares of Weight Watchers rose 8 percent on Tuesday after the company announced Khaled as the face of their new campaign.
The press release did not comment on Khaled's compensation.