DJ Khaled Exposes Promoter After Being Booed On Stage At EDC Festival
22 June 2017, 13:52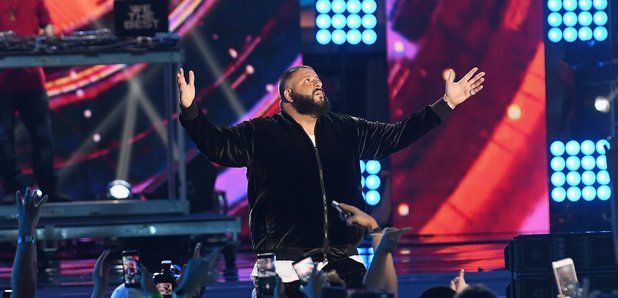 Khaled was not impressed.
DJ Khaled claims that his set was sabotaged after he was booed by fans at Electric Daisy Carnival is Las Vegas.
The music mogul appeared on stage to a chorus of boos from fans after appearing to start his set late.
However DJ Khaled has now slammed "They" for trying to "sabotage my sound" and "cut my set short".
In the scathing Instagram post, the 'Wild Thoughts' hit-maker appeared to expose the promoters of the event for tampering with his sound.
However in a statement to Billboard, Insomniac Events, the tour promoter responsible for staging EDC festival, have responded.
"Due to technical difficulties beyond DJ Khaled and Insomniac's control, Khaled was not able to perform at his scheduled time on Sunday night at EDC," said CEO Pasquale Rotella.
"He arrived on time and ready to rock the crowd, but equipment issues delayed the performance. Even though there were technical difficulties he still got on stage and showed his fans love."
Despite his anger Khaled appears to have forgiven "they", adding "love is always the answer" at the end of his Instagram post.
Meanwhile, DJ Khaled is set to release his new album 'Grateful' tomorrow (23rd June), featuring Drake, Beyonce, Jay Z, Rihanna, Future, Big Sean and more.