DJ Khaled & Drake Release Highly-Anticipated New Single 'To The Max' - LISTEN
5 June 2017, 11:20 | Updated: 5 June 2017, 11:30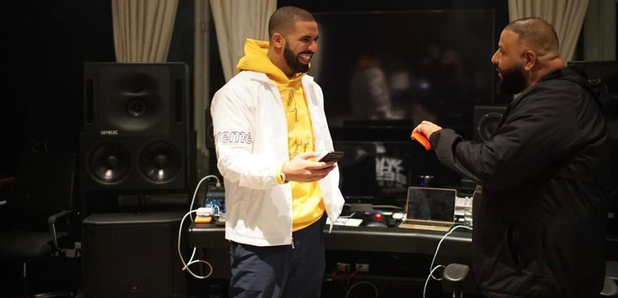 The Drake vocals are finally here!
DJ Khaled and Drake have finally released their long-awaited new single 'To The Max'.
The superstar duo have released a series of huge collaborations in the past and their latest doesn't disappoint.
Listen to 'To The Max' below:
"I don't keep it white and black/ Only say I love you so I can hear it back/ Other times I'd love to have you back, can't think of a night where we didn't turn up to the max," sings Drake.
DJ Khaled and Drake's new collaboration is the first of two new songs, with another also expected to appear on the former's new album 'Grateful'.
'To The Max' follows up Khaled's previous single 'I'm The One' featuring Chance The Rapper, Quavo, Justin Bieber and Lil Wayne.
The album, which is being 'executively-produced' by Khaled's 8-month-old son Asahd, is set to feature appearances from Beyonce, Jay Z, Rihanna, Drake and more.
In the past DJ Khaled and Drake have collaborated on hit singles including 'I'm On One', 'Fed Up', 'No New Friends' and more recently 'For Free', which appeared on DJ Khaled's 2016 album 'Major Key.
Meanwhile, Khaled also confirmed that the album will be released on 23rd June.