Wiley Clarifies Comments Regarding Dizzee Rascal's Stabbing In 2003
19 October 2017, 12:42 | Updated: 19 October 2017, 13:03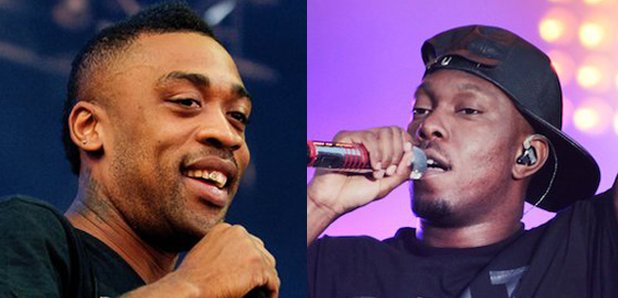 The Grime star has attempted to end any feud between the pair.
Update
A spokesperson for Wiley has given an official statement regarding his comments about Dizzee Rascal.
See below:
"Wiley isn't responsible but feels guilt over his part in the incidents that led to Dizzee's stabbing and secondly he's made it clear for many years now that he does not wish to be enemies with Dizzee but if Dizzee doesn't want to speak to him then so be it.
"He didn't say they'll never be friends nor is he responsible for what happened as he didn't stab Dizzee himself."
19th October
Wiley appears to have taken responsibility for Dizzee Rascal's Aiya Napa stabbing in 2003.
The Grime legend has been feuding with Dizzee since the infamous knife attack 14 years ago and made the surprising confession during a new interview.
Although Wiley didn't wield the knife, Dizzee Rascal has apparently held him responsible for the almost-deadly attack in the Cypriot resort.
However Wiley has declared he doesn't want to be enemies with Dizzee.
"I love that boy. He knows I love that boy but we're not gonna be friends, not because we argue," Wiley told The Sun.
"We're not gonna be friends anymore because he holds me responsible for being stabbed.
"And I take responsibility – I didn't stab him – I take responsibility because he was with me but after 14 years I would have thought you would have realised I didn't stab you."
Wiley has revealed a rival gang stabbed Dizzee Rasal in Aiya Napa, which left him hospitalised at the time.
"I don't want to put you under the bus," Wiley continued. "I just want you to try and understand I didn't stab you and I'm not your enemy."
Interestingly, Wiley attempted to squash their feud earlier this month, following a recent bitter Twitter dispute between the pair.
I don't ever want to argue with @DizzeeRascal ever again.Nothing but respect I have for Dizzee.#ThatsIt

— Chasing The Art #BBK (@WileyUpdates) 9 October 2017
At the time, Dizzee threatened to kill Wiley during a series of heated Twitter exchanges.
However he later took to Instagram to backtrack on some of his earlier comments.