Disclosure Deny Stealing Song Lyrics, Announce Album 2 Is On The Way
21 January 2015, 21:31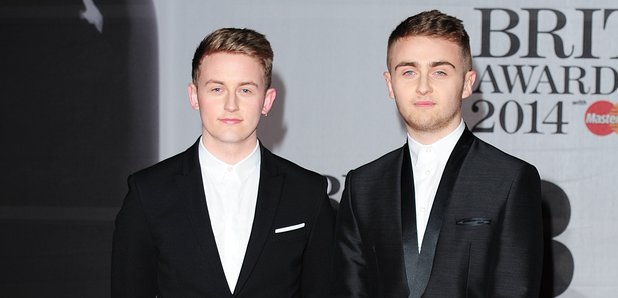 Read Disclosure's full statement following allegations they stole song lyrics.
Disclosure have made an official announcement denying accusations in the press that they stole lyrics for their debut award-winning album 'Settle.'
The British duo have explained that they felt the need to defend themselves after it was revealed that songwriter Katie Farrah Sopher is suing them for £200,000 for stealing lyrics that she wrote.
Sopher has claimed that her ex-boyfriend stole her songbook and sold lyrics on to people in the music industry, which eventually ended up in Disclosure's Sam Smith, AlunaGeorge and Eliza Doolittle assisted songs.
"Every Disclosure song we have put our names to has been written by us", expressing their frustration at claims stating otherwise," Disclosure wrote on their official Facebook page.
"Firstly we want to make it very clear that every Disclosure song we have put our names to has been written by us. We sometimes write lyrics and melodies along-side whoever the featured singer may be (i.e. Sam, Eliza etc) and the great Mr. Jimmy Napes, but that is it.
"When we do, we always make sure everyone gets proper credit. We take great pride in our self sufficiency, our work and the way we work, and it's incredibly frustrating when someone tries to take that away from us, by claiming we stole even one word or one note of our music from anyone."
The duo, real names Howard and Guy Lawrence, expressed that they felt they had no choice but to make a statement following the allegations, but left their message on a happy note.
"We didn't get into this industry to steal other people's ideas and we haven't - we are musicians, artists and producers. In better news… Album 2 is niiiiicely underway!"
An official release date for the follow-up to their number one 2013 album is yet to be announced.