Disclosure Remixes: 6 You Need To Hear Right Now
12 September 2013, 14:56 | Updated: 29 September 2013, 12:05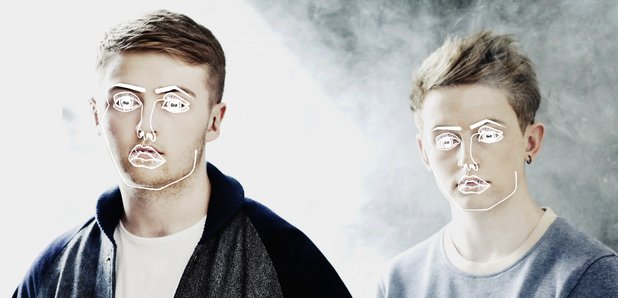 Not content with storming the charts this year with singles like 'White Noise', Disclosure have also unleashed some amazing remixes - here's a round-up of our favourites.
In the space of 12 months, Guy and Howard Lawrence have gone from being an underground house duo to hotly tipped garage revivalists to chart stars thanks to their debut album 'Settle'.
But Disclosure aren't just about massive anthems of their own, over the past 24 months they've also been responsible for some of the club world's hottest remixes. So join us as we round-up some of their must listen remixes.
1) Jessie Ware – 'Running' (Disclosure Remix)
Undoubtedly Disclosure's biggest remix to date, the duo's take of Jessie Ware's 'Running' is a bouncy club anthem that scream: "Get me to the dancefloor!"
2) Artful Dodger – 'Please Don't Turn Me On' (Disclosure Remix)
Disclosure breath fresh life into one of the UK garage's pioneers biggest songs 'Please Don't Turn Me On' with this bold remix, which still maintains vocalist Lifford's original hook.
3) Emeli Sande Feat. Naughty Boy – 'Daddy' (Disclosure Remix)
One of Sande's hottest collaborations with producer Naughty Boy, who also features on the track, gets a 90s house vibe courtesy of Guy and Howard Lawrence.
4) Everything Everything – 'Photoshop Handsome' (Disclosure Remix)
There's no music genre Disclosure aren't happy re-imagining as they get their hands around one of the lead tracks from Everything Everything's debut album 'Man Alive'.


5) Azari & III - 'Manic' (Disclosure Remix)
'Manic' is the word to use when listening to Disclosure's take on the Azari & III song. A must listen.
6) Janet Jackson feat. Nelly – 'Call On Me' (Disclosure Remix)
A frequent feature in various Boiler Room sets, Disclosure's remix of 'Call On Me' by Janet Jackson featuring Nelly is probably their most coveted as it has still yet to be released.