This Is The Moment Martin Garrix And Tiësto Crashed Their Yacht Into David Guetta's Dock
27 March 2015, 15:00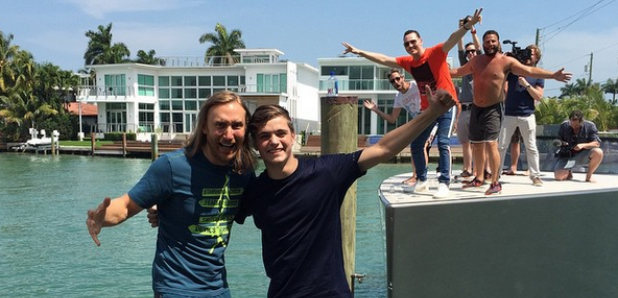 Guetta didn't react how you'd expect.
It's hard to get wound up about something when you're a worldwide superstar DJ with millions of pounds in the bank, especially something as small as a friend crashing their yacht into your private dock.
That's true of David Guetta anyway. The 'What I Did For Love' DJ and producer was in Miami when his friends, fellow superstar DJs Tiësto and Martin Garrix, thought they would stop by on their yacht and say hello, but ended up crashing into the dock and ruining it.
Rather than get annoyed, all three friends laughed a the incident and posted pictures and videos to Instagram making fun of the occurrence. "Can't believe this just happened hahahahaa," Garrix wrote on Instagram. "Forgot to brake."
Poor David Guetta.