Craig David Revealed As The Most Dangerous Celebrity To Search Online
20 September 2017, 10:20 | Updated: 20 September 2017, 10:23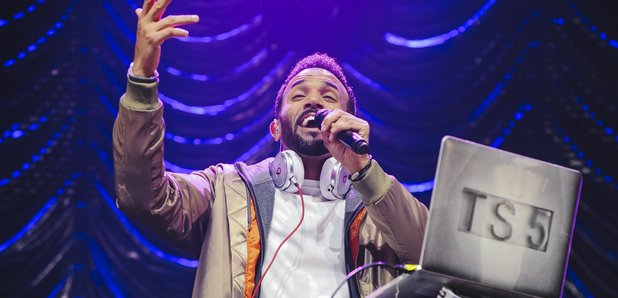 The UK singer topped the list.
Craig David has been revealed as the "most dangerous" celebrity to search for online in the UK.
Searching for the '7 Days' singer online is more likely to lead fans to malicious websites than any other artist, according to computer security company McAfee.
It is thought that cybercriminals around the world create misleading links at the top of the popular search terms, with the intention of leading people to pages that can install dangerous malware or steal personal information.
Apparently, Ed Sheeran and Rita Ora are also listed among the most "dangerous" artist searches.
Check out the full list below:
Craig David
Emeli Sande
Liam Payne
Adele
Ed Sheeran
Jessie J
Rita Ora
Charli XCX
Lily Allen
Zayn Malik
The new study aims to highlight the risks of clicking on dodgy links when searching for new music.
"Having the latest hit albums, videos and movies available on our connected devices immediately is a tempting proposition," said Nick Viney, consumer VP at McAfee.
"However, consumers need to be aware of the cybersecurity risks of clicking on links that promise the latest content from celebrities, particularly when they're offering free content."
He added: "When searching for their favourite content online, they need to slow down and assess the links and sources that are showing up in search results.
"We urge people to think before they click to protect themselves from malware and cybersecurity threats."
The interesting study looked at the likelihood that searches for celebrity names followed by terms like "free mp3" would take the user to a "risky" website.
Meanwhile, Craig David recently released his new single 'Heartline' and announced his new album.