Heavily Pregnant Ciara Responds After Car Crash In LA
13 March 2017, 10:24 | Updated: 13 March 2017, 10:41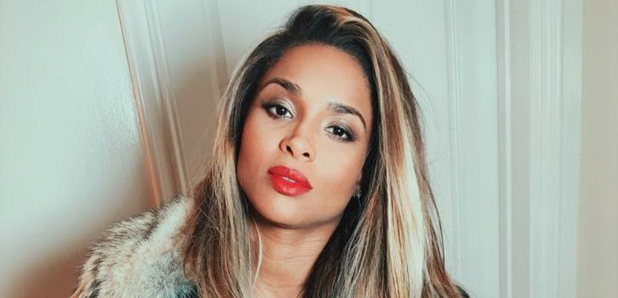 Star reassured fans over the weekend.
Ciara, who is heavily pregnant with her second child, was involved in a car crash in Los Angeles.
The R&B star was seen "clutching her chest and shoulder" after the incident which occurred on Friday afternoon, according to TMZ.
Witnesses claim that Ciara was driving her white Mercedes SUV and was making a left turn when a grey Volvo SUV slammed into the front passenger side of her vehicle.
Ciara was seen speaking on the phone immediately after the accident, with E! News confirming that neither Ciara nor the other driver sustained any injuries.
"Ciara and the baby are doing well," a rep told the publication. "The driver was illegally in the bus lane and hit the right side of her car."
According to an eyewitness, Ciara appeared "calm" following the accident.
"They shook hands and were nice to each other it looked like, no drama," a source says. "Ciara wasn't crying or panicked or anything."
Shortly after, Ciara tweeted out her 7.9 million Twitter followers and thanked "God's Grace and amniotic fluid"
Thankful For Gods Grace, and Amniotic Fluid

— Ciara (@ciara) March 11, 2017
Ciara's husband and NFL quarterback Russell Wilson also addressed the incident via Twitter, adding that mother and baby are doing well.
Momma Wilson & Baby Wilson are feeling great! God is good!

— Russell Wilson (@DangeRussWilson) March 10, 2017
Glad you're okay, Ciara!